This week's Fifty-Two on Friday theme is Halloween!  I couldn't be more excited!  My kids have been asking "When's it going to be Halloween?!" for months now.  My daughter has been going back and forth (also for months now) trying to decide among five wildly different Halloween costumes (Rapunzel, Super Woman, Alice in Wonderland, a witch, a ladybug, and finally Batgirl).  Can you tell she likes to dress up?!   I think she's finally settled on going as Batgirl.  I told her this week that in preparation for being Batgirl we needed to go to the "Super Hero Training Ground," so she could learn how to be a superhero!  She was in the car lickety-split!
Lucky for us, the "Super Hero Training Ground" was disguised as a park just down the street.  Once there, my little four year old practiced her jumps, and her leaps, and her bounds, and literally flew through the air like Batgirl.  My jaw was dropped the whole time.  My little girl, who is timid to even stand on a two foot stool, suddenly became this fearless beast of power!  With her "magical" boots and "special cape" she flew through the air like a bat leaping over rocks and jumping from trees!  She kept saying, "Mommy, I want to go save someone.  Let's go save someone!"  If you know of anyone that needs rescuing, my daughter will surely come flying their way!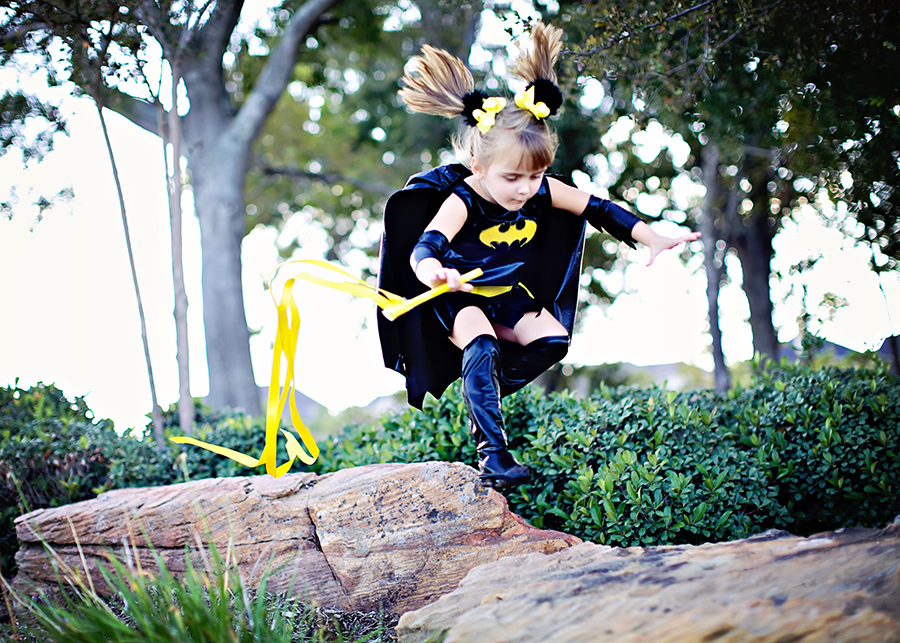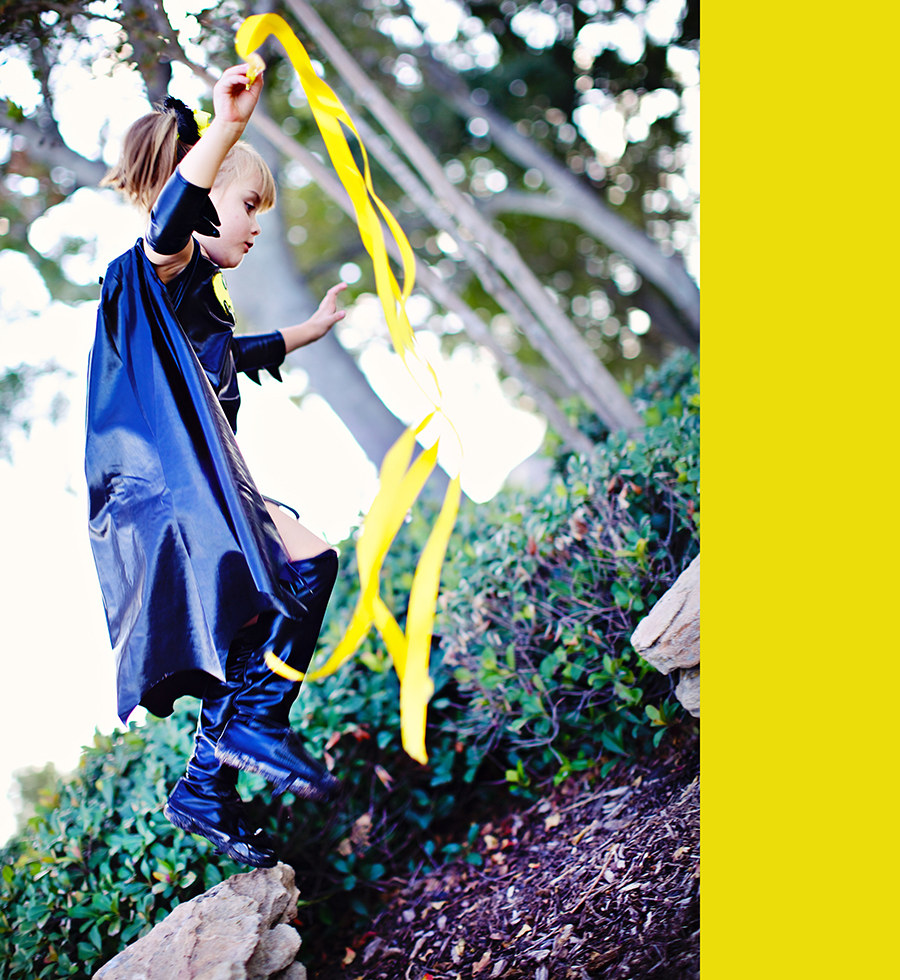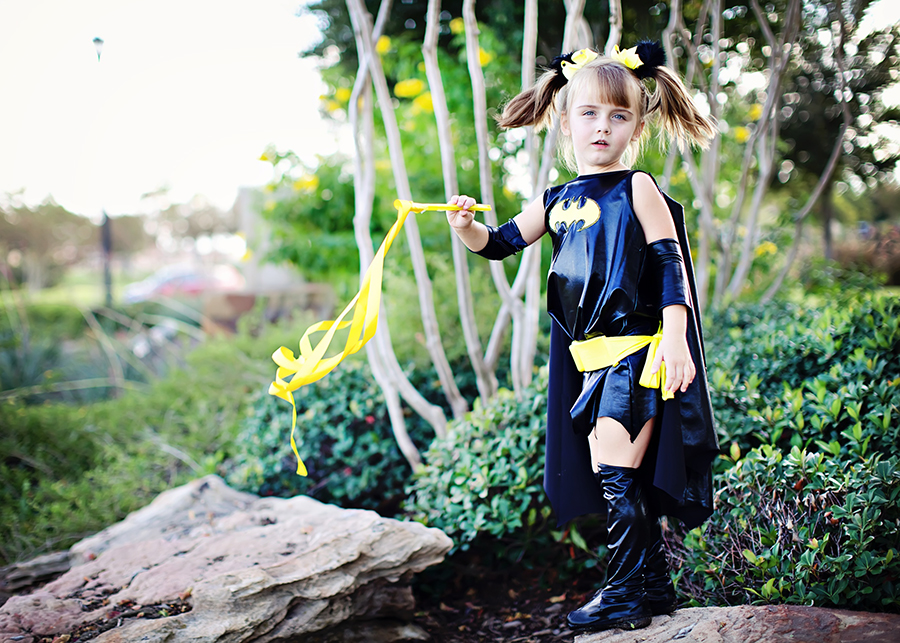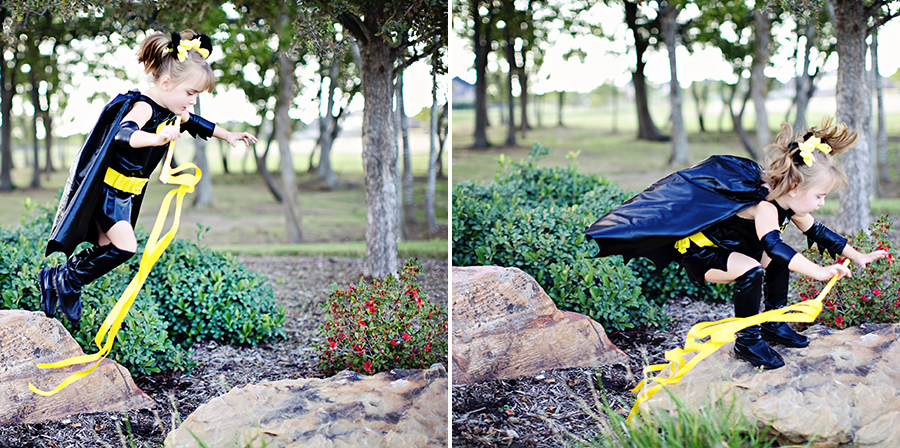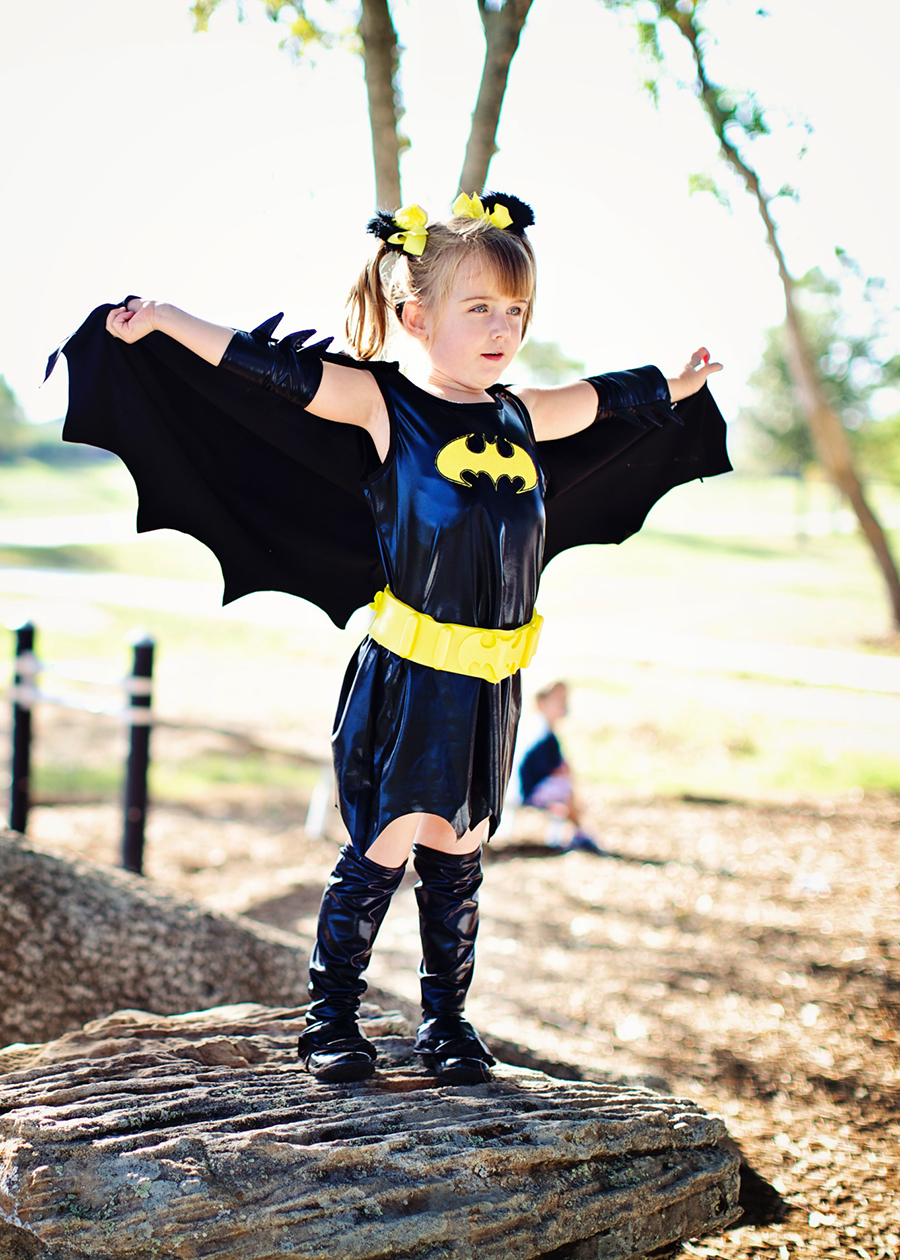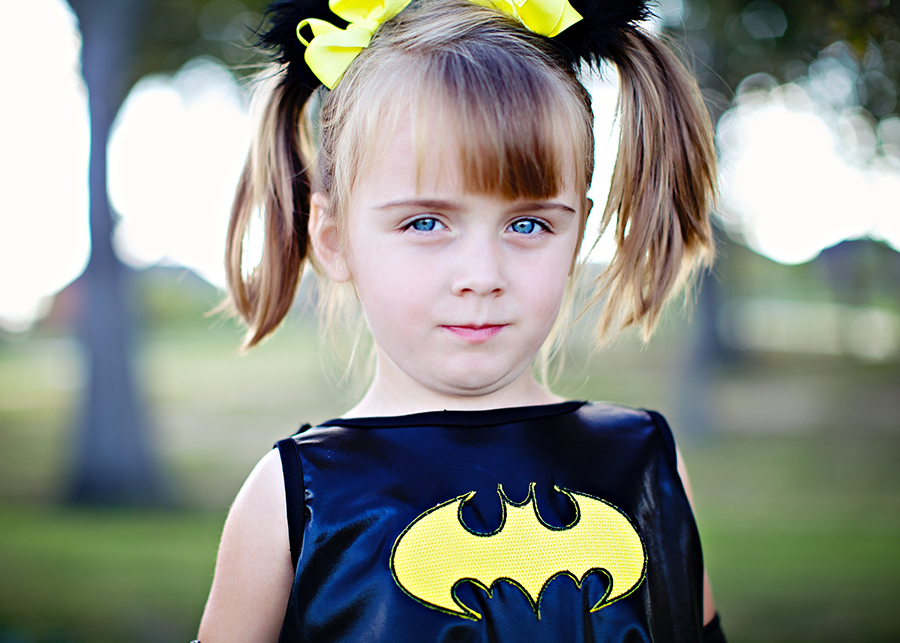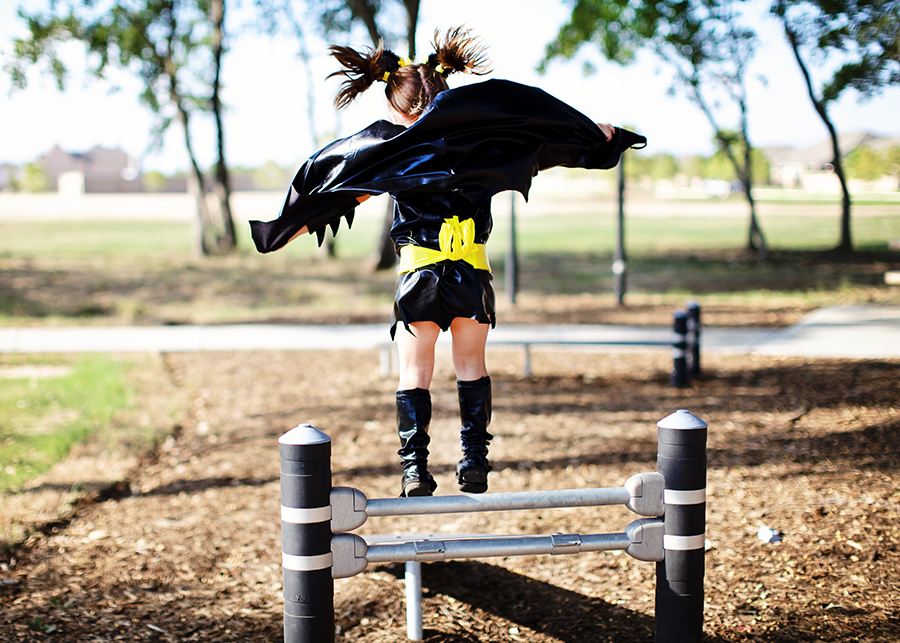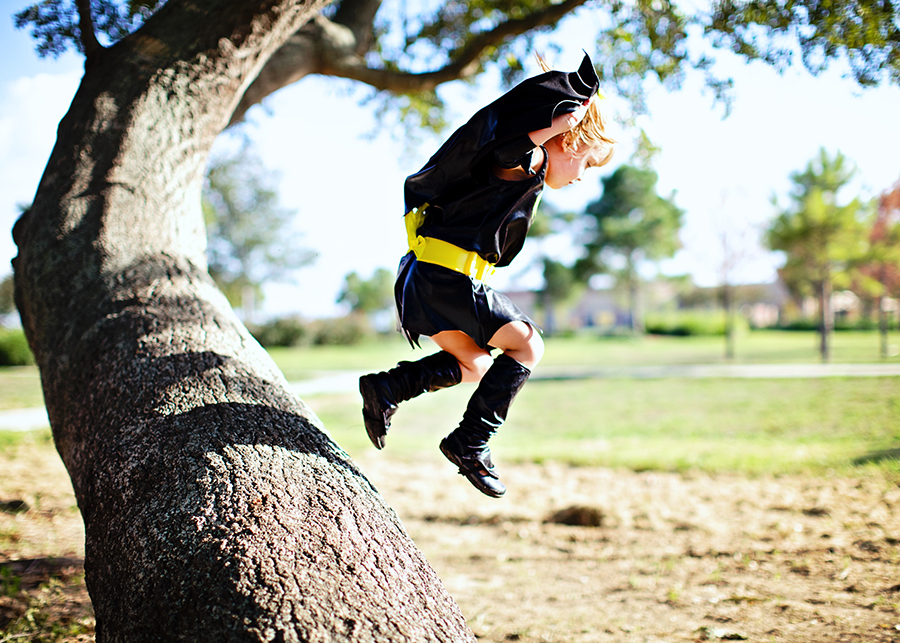 As for my son, who was supposed to train as Superman, he told me, "Mommy, I just want to be Colin today."  So, we let him be Colin that day. 😮
Next up in the blog circle is the very talented Ginger Unzueta: Www.gingerunzuetaphotography.com.  Follow the link to see how she's celebrating Halloween this year.