This week's 52 on Friday theme is Veterans.  And while every Veterans Day we remember and honor those that served in the armed forces, my mind can't help but turn to another type of Veteran and one that's given, in my mind, an equal level of service.  If you're a parent, you know that the type of "Veterans" I'm referring to are grandparents.  They've been through it all.  In my mind they are true Veterans in every sense of the word and are usually not thanked enough.
Among our kids' three sets of grandparents, they've raised 13 children and have had a profound influence on 20 (soon to be 21) grandchildren.  They've certainly done this parenting this way longer than we have.  So, in light in this week's theme, here's a collage of pictures I took this past year (entirely snapshots mind you) of our two kids with their grandparents.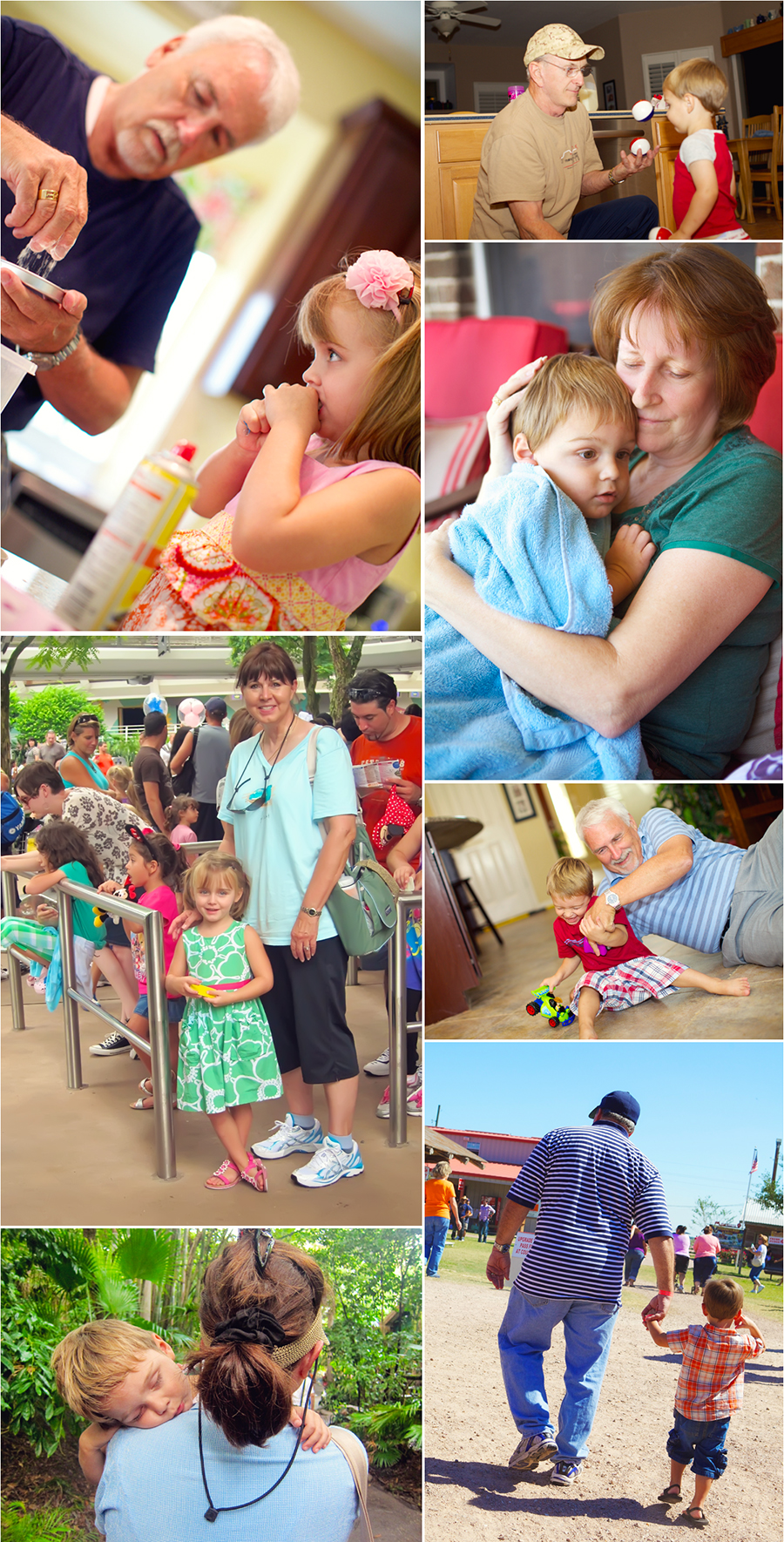 P.S. On Thursday September 10th at 1:39pm we had our baby girl, Sydney Kate Stuckey.  She was 7.0 lbs and 20 3/4 in. long.  Yes, I'm typing this from my hospital room (LOL), but am feeling great!  And Sydney's doing great too!  I'll post pictures when we get home.
Next up on the blog circle is Amy Ames, a fabulous photographer from Holly Springs, NC Photographer: http://www.amyamesphotography.com