This week's Fifty-two on Friday theme is Letting Go of Perfect!  And really, thank goodness for projects like this that just let me break free of my "everything's gotta look perfect" mentally and capture my kids just how they are, nuttiness, messy faces, and all.  I don't have enough pictures of just them being them.
My daughter, as cute as she looks all dollied up in dresses, sometimes goes for a style all her own. Just last week she came prancing down the stairs in none other than a bright green sweater, pink sweat pants, purple Uggs, and a gigantic red headband from her Snow White costume.  And the words out of her mouth?!  "Look at me Mommy!  Aren't I pretty?!"  Yes Sweet Pea, you are very pretty!  Most beautiful!  And I grabbed my camera.  But what I never suspected was that these photographs would be some of my all time favorite pictures of my daughter.  They're completely her, nothing styled, nothing planned, just her.
1. Love those purple Uggs. Can you tell they are on the wrong feet?!
2. Love that she always wants to go out wearing her ginormous Snow White red bow on top her head.
3. Love that she has her own little mismatched style and is so confident.
4. Love that when she wears sweaters she insists on having just one button buttoned.
5. Love the little saunter in her walk.
6. Love that she tried to cut her own bangs three weeks ago (okay, maybe I didn't love that :o).


And my little boy is just as nutty.  If he could have it his way, he'd run around all day without a shirt on, covered in food . . . in this case, chocolate pudding.  Yep, I had to let go out perfect here too!  But, these too are some of my favorite pictures of him.  It's just my little boy being a boy, chocolate face and all!  I love them both to pieces!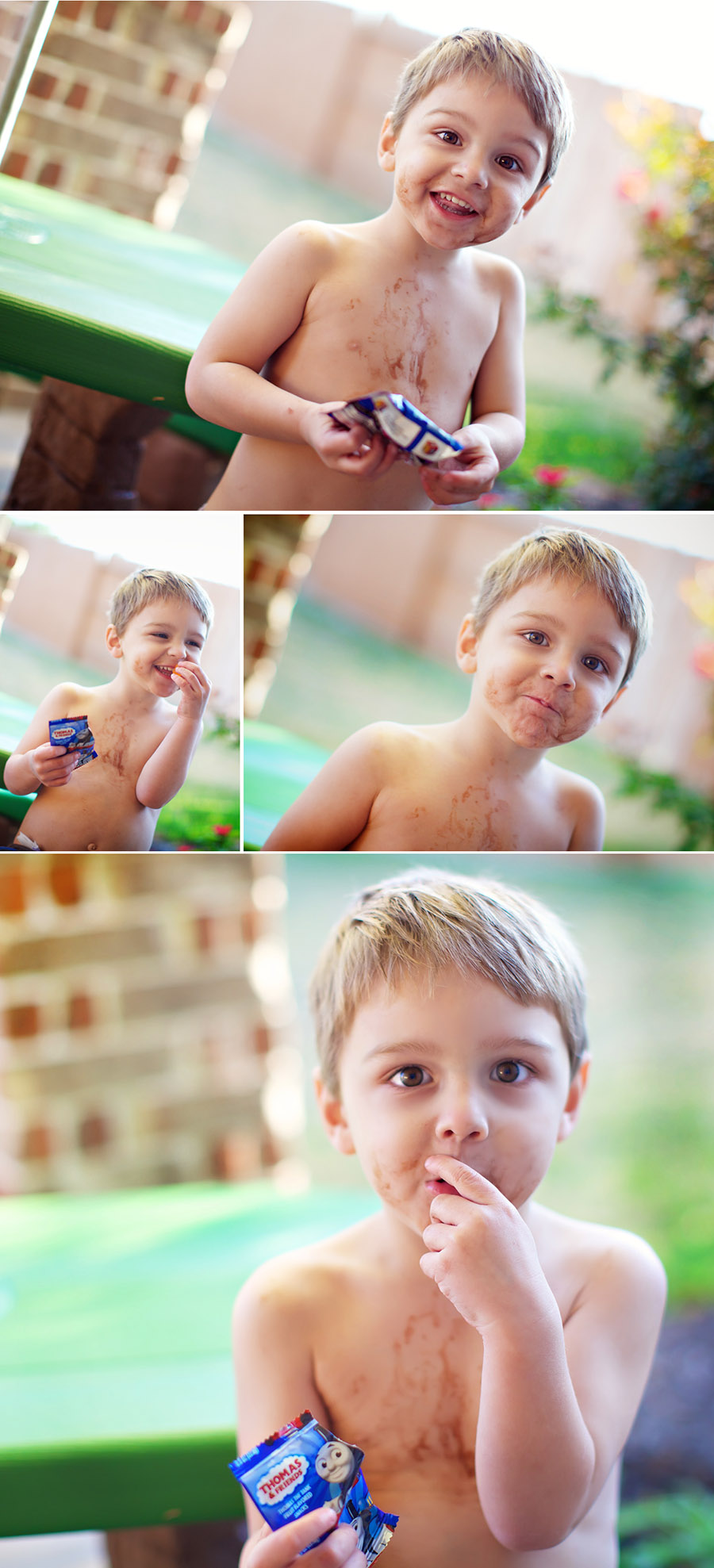 Continue the circle to see how Dana Cubbage | Charleston SC Pet Photographer  lets go of perfect!