In direct contrast to last week, this week's 52 on Friday theme is Mostly Dark.  And mostly dark it was!  I challenged my camera to go where no camera (well, at least this camera) had gone before . . . a nearly pitch black room. Here's the backstory.  Each night after we put our little boy to bed, we curl up next to our daughter and we sing songs together.  Sometimes she even makes up her own songs. Sometimes we make up songs together.  It's one of my favorite times of the day.  But, I've never thought to document it because it's always so dark in her room. I never thought the pictures would ever come out.
Thank goodness for assignments like these!  The only light was a small light coming from my daughter's closet. Don't believe me, check out my settings: ISO 3200, f/1.2, SS 1/40. I definitely pushed my camera and lens as far as they would go. But, I captured her little smile and that's all that matters.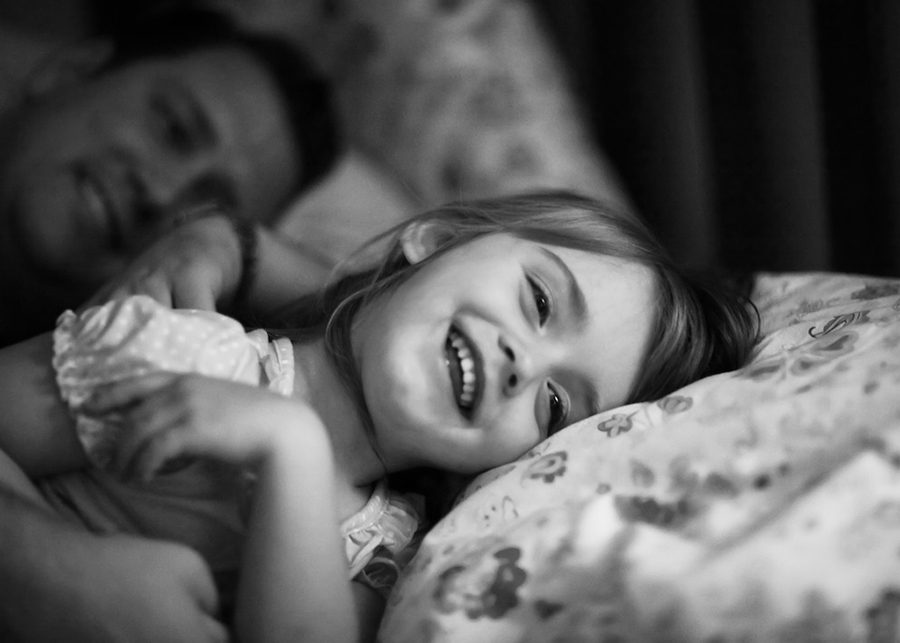 Now be sure to head on over to North Carolina to see Amy Ames's "mostly dark" image: www.amyamesphotography.com.