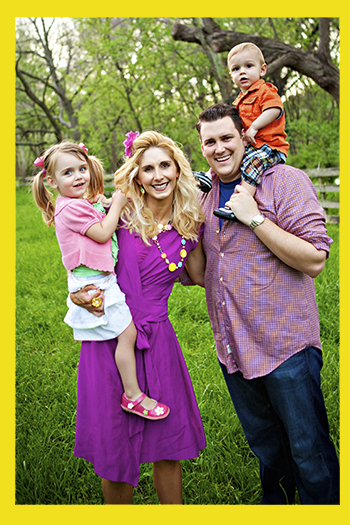 My love of photography started when I was just a teenager. I remember traveling all over the States and around Europe with my dad.  He'd have 2-3 cameras around his neck and a camera bag in each hand. I'd have my little Olympus right next to me.  We'd stop every ten feet and take pictures of anything and everything.  He taught me well.
Fast forward 15 years and now it's my two kids that are my new inspiration.  From their tiny toes to their cute giggles and that little wrinkle in their nose, they taught me to see the world differently.  I keep telling my three year old, "You just need to stay little!"  She doesn't seem to listen.  To my one year old, I'm constantly saying, "Oh . . . I just want to bottle you up!"  If only we could bottle up our kids and make them stay little.
Pictures are probably the closest we get.  And that's why I became a photographer.  I wanted to capture every little minute of their lives.  I absolutely love taking pictures and seeing the joy it brings others.  I'm definitely a bright colors, funky patterns, have fun, let's go with it kind of girl!
My other loves include traveling, exploring new places, Disney World, IHOP pancakes, cupcakes, Ben & Jerry's, The Office, Laguna Beach, cheesy romantic comedies, and chocolate chip cookies. And I must say, the love of my life is my sweet husband, who keeps me grounded and is probably my number one fan.
I can't wait to meet you and capture what you love most in life!