Hi!!  I am so excited to share a new journey that I am embarking on with 20 other photographers!!  It's a 52 week project where we have 52 different themes and each week we focus on one of those themes to stretch our creativity and keep us actively engaging our love for photography!  Every week under my post will be a link to another photographer, and she will link to another photographer, and it'll keep going until it brings you full circle back here!  It's an incredible idea, and I am thrilled to be a part of this group of amazing ladies!!  You don't want to miss out on all of these posts, so be sure to keep clicking to see everyone's photos!!
This first week's assignment was a self portrait.  As much as we photographers love taking pictures, that love usually doesn't extend to taking pictures of ourselves. :o) But, it puts us on the other side of the camera and reminds us a little bit of what our clients go through!

And no self-portrait of me would be complete without a shoot of my slippers.  Yes, I am a slippers person!  I LOVE my slippers, especially in the winter time!  No matter how much I get made fun of by my family, my slippers are here to stay (well, at least around the house).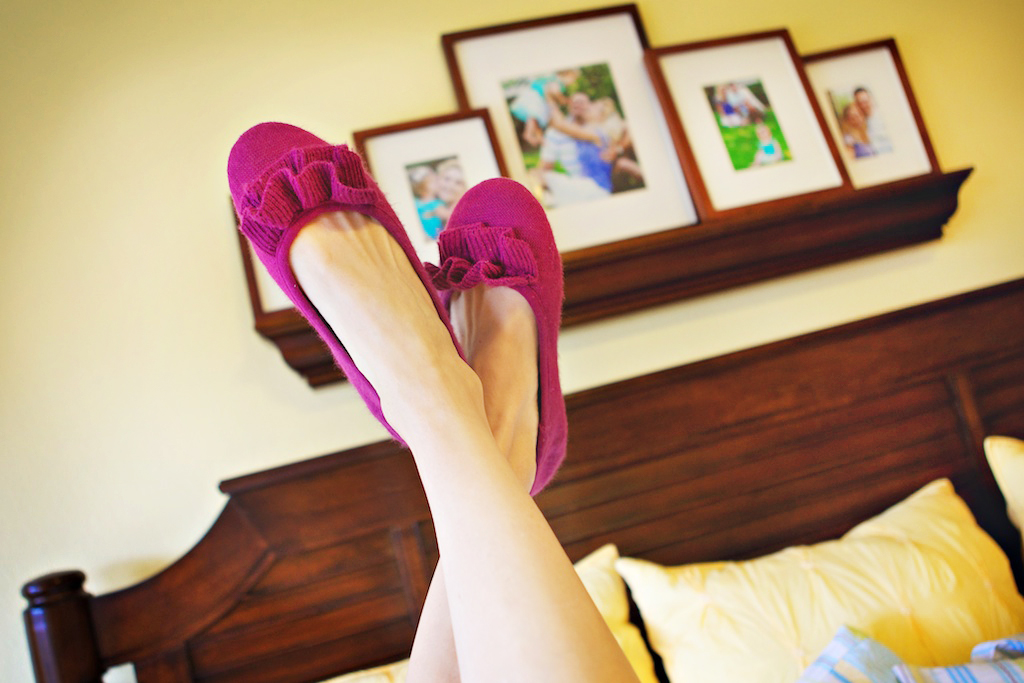 Now pop over to Lynn's self-portrait: http://thebugsmommy.wordpress.com.  Once you complete the circle, you'll be brought back here.  All postings should be up by 5pm CST.  Have fun!