This week's Fifty-Two on Friday theme is . . . FUR!  Yep, fur.  And when I think of fur, I instantly think of cute, cuddly, little puppy dogs.  Although we don't have a dog, I love puppy dogs to pieces; my kids especially LOVE puppy dogs to pieces, but at ages two and three, having them behave probably around a puppy dog (or anything furry for that matter) is probably not a smart idea. So, I grabbed my favorite go-to model for this theme, my sister-in-law!  She's wearing her famous green FUR coat and is cuddling up to the sweetest furry little dog I've ever seen!
Want to know a secret?!  This is a total stranger's dog!  Yep, when I couldn't muster up the courage, my sister-in-law ever so fearlessly went up to the dog's owner and said, "Hey, my sister-in-law is a photographer and would just LOVE a picture of your dog!  Would you mind?" The woman could not have been more tickled pink about the idea!  In her mind, her pouch had just achieved celebrity status. In my mind, Week 10 was done, done, and done. 😮  Love it!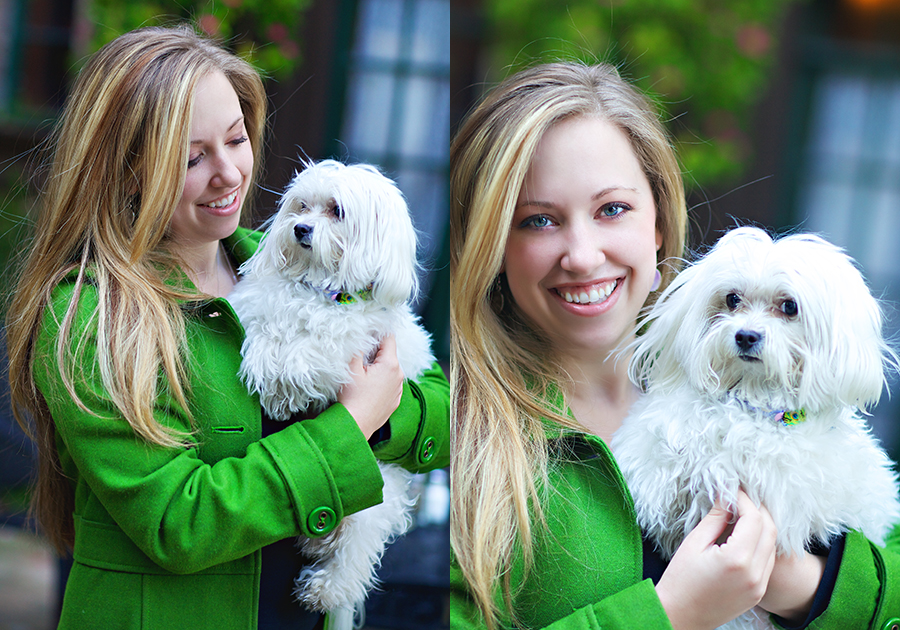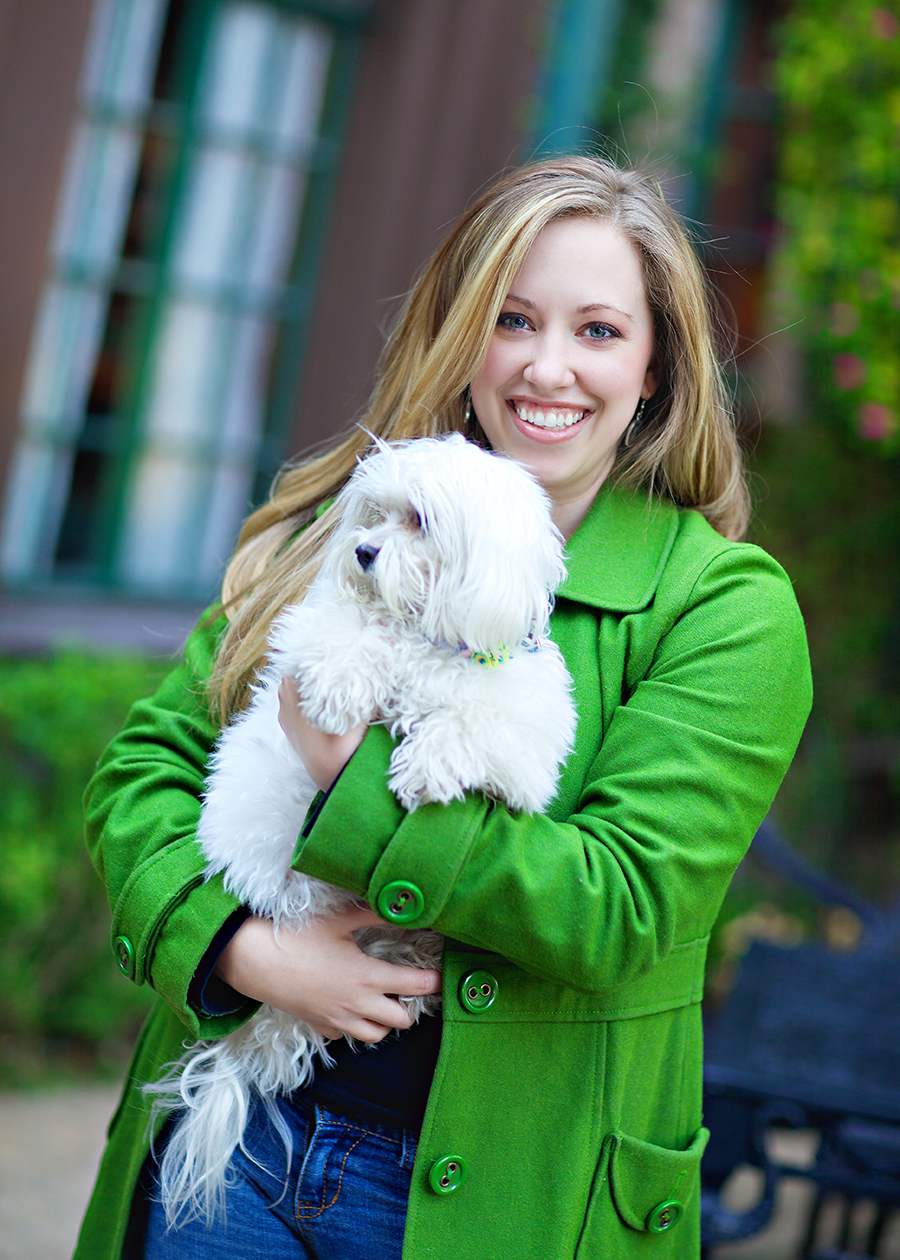 P.S. And speaking of fur, I recently shoot the cover and inside spread for Texas Dogs and Cats magazine. It turned out really cute. So be on the lookout for a posting next week.
For more furry photos, check out Tabitha Patrick, Port Huron MI Photographer www.littlebitoflifephotography.com.