This week's Fifty-Two on Friday theme is sacrifice.  Over the past week I've been thinking about all the  sacrifices we make for our children and all the sacrifices my parents have made for me. But, my thoughts keep coming back to our Savior Jesus Christ and the sacrifices he made for us and the importance he has in my life.  Really, all my petty little sacrifices pale in comparison to the sacrifice that Christ made for each one of us on the cross.
And although my kids are little, they still know who Jesus Christ is. They love going to church on Sunday.  And at home, we sing church songs at night and my daughter is always the first one to volunteer to say the prayer.  She was just as excited to see the baby Jesus this past Christmas as she was to see Santa Claus. It's very cute.  And my daughter loves hearing about stories of Jesus and I love telling her these stories.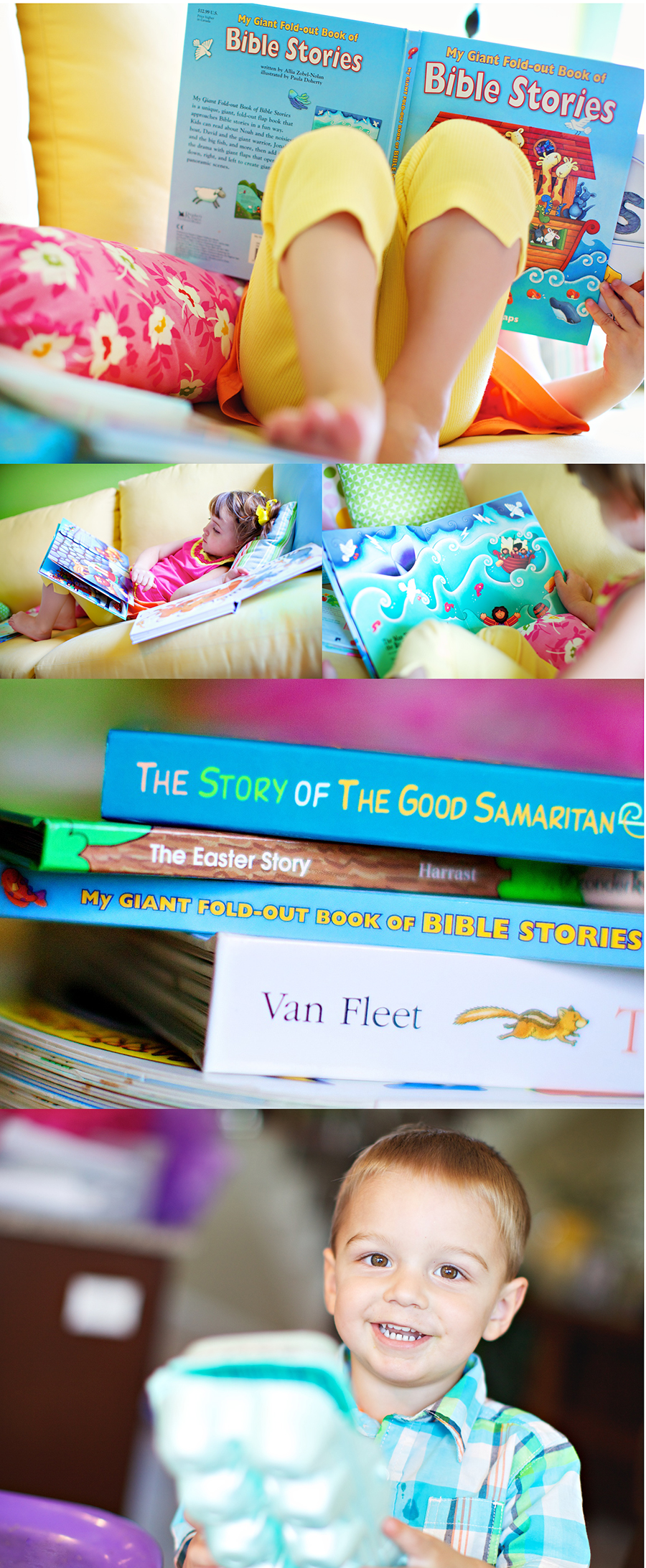 And, yes, I couldn't help but throw in a picture of my little boy.  He wasn't too interested in reading books this afternoon; all he wanted to do was play with the egg carton. So, here he is, super short hair cut and all!
Next, head over to New Hampshire to see what sacrifice means to photographer Nicolasa Moreau: http://nicolasamoreauphotography.com/blog