This week's Fifty-Two on Friday theme is Sleep.  I love going to sleep after a super long day, but the best part is waking up.  In the morning, we have the same routine, and I love it (at least those days when I get to fall back asleep).  Around 5am or so, I'll hear wee little cries from my son's room, "Mommy, Mommy, Mommy . . . "  He's always standing up in his crib in the dark waiting for me. I'll pick him up, he'll lay his little head on my shoulder, and I'll carry him back to our bed. I'll change his little diaper, lay him down, and then he'll wrap his little arms around my neck and we'll fall back asleep for another hour or two.  Most of the time he falls asleep cuddled up next to me, but this time he wanted his Daddy. And how sweet of a moment it was!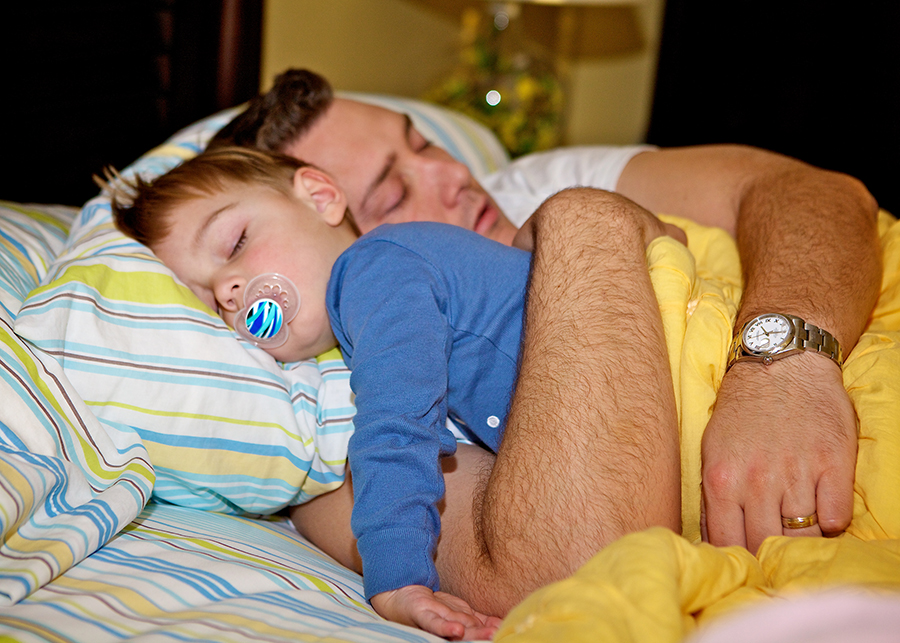 This next image is just for fun (no artistry involved, just a simple snapshot with a funny story).  The other day we were getting ready to go run some errands, so I called out to Hayley and Colin, "Hayley and Colin let's go!"  Hayley came running, but Colin was no where in sight. I called for him again and nothing. I went around the house in each and every room looking for him and listening for giggling sounds (the kid can't hide without giggling to save his life). Still no Colin.  I began to panic. I checked the front yard, the back yard, the garage, no sign of him. My heart began to race. My shouts became louder as Hayley and I searched the house for a third time.
I went back into his room and had a feeling to open the closet.  I opened the door and there he was sound asleep on his pillow that his grandma had made for him. Poor little guy!  He was so tired and came across his pillow and nestled in and went to sleep. So, I scratched our plans and let him sleep.  He's so sweet!  I especially love his little feet sticking out.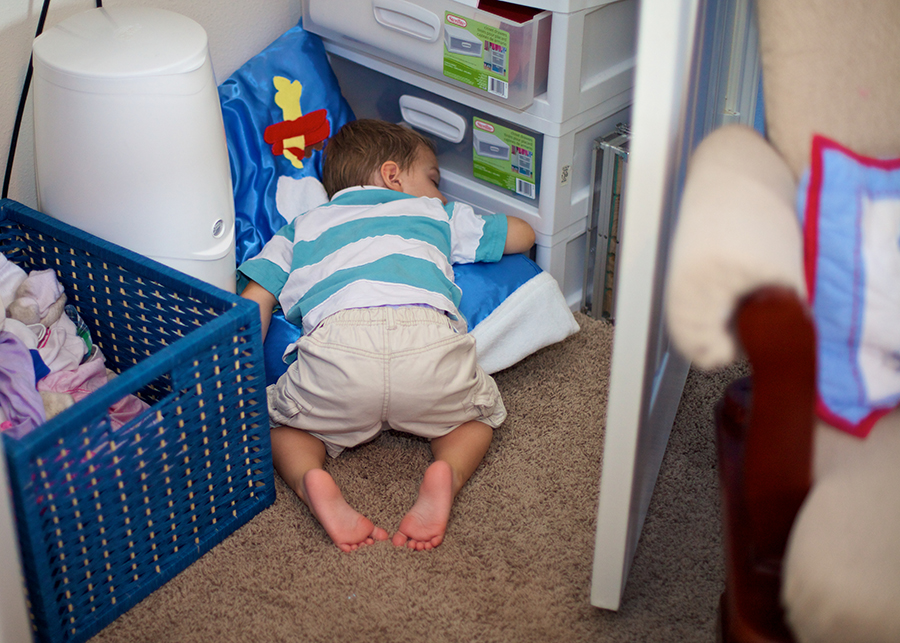 Now head on over to Columbus, GA to see sleepy moments captured by photographer Launa Valente: www.launavalentephotography.com/blog.