We're on Week two of our 52 Week Project! If you just popped on to my blog for the first, I'll catch you up.  I joined together with 20 other amazing photographers in a 52 Week Project.  Each week we challenge each other in interpreting a different theme. This week's theme is Black & White. Black & white images are great for showing emotion, and really focusing what is going on in an image.  But, I must admit, B&W conversions are really hard for free.  I LOVE color, I surround myself with color, and it's hard for my brain to conceptualize things in B&W.
But, I wanted to push myself and something different with this image, so I tried a B&W conversion of this shot I took of my daughter in the orange groves.  And you know, I think I like it.  That's my girl, pure and simple, unfettered by color and distraction.  She's pulling in her bottom lip, as she often does, and is giving me her silly little Hayley expression while holding her prize orange.  For me, the picture is clean, simple, and pure.  I love it!  Maybe I should try more B&W conversions.  Ah, if I weren't such a color person . . .  We'll see.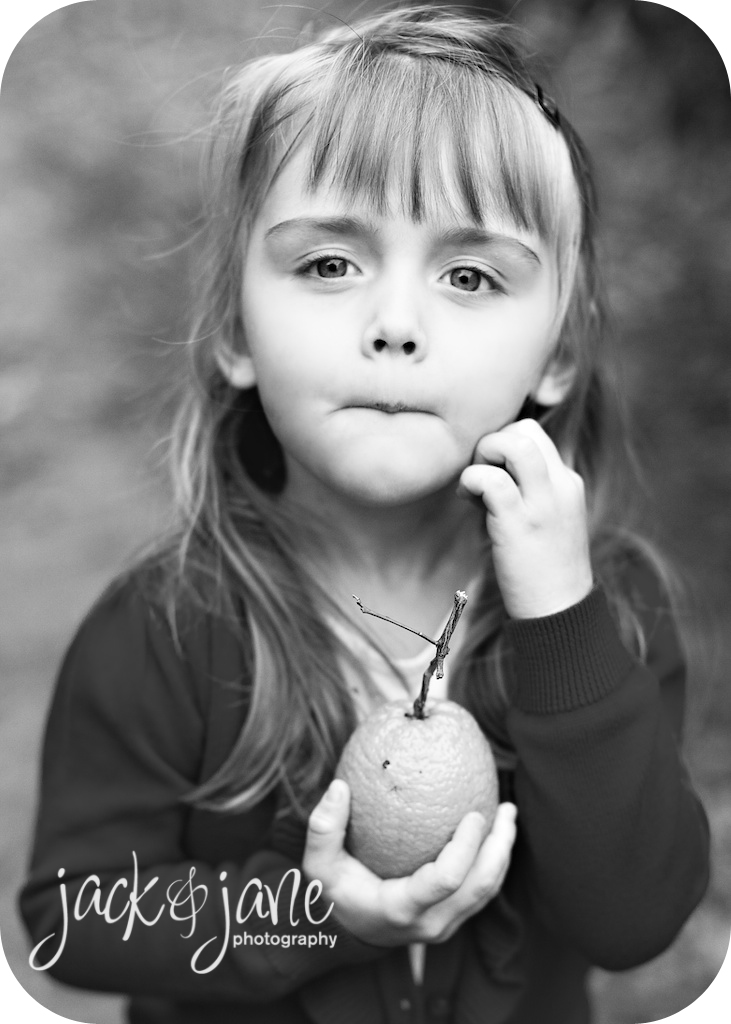 Next, check out the amazing Jen Kinkade at: http://www.shemakesstuff.com/.  She is so creative and talented. You will literally get lost in her blog!