This week's Fifty-Two on Friday theme is Desire.  And since my kids were so good last week, I decided to let them have this week off!  :o)  But, don't worry, they're on the docket for next week's theme for sure!  In thinking about desire, I decided to get a little selfish here (moms can do that sometimes right?) and think about some of my deep down desires, desires I had even before I had kids.  And I started to feel a little guilty.  As a mom your whole world, whether you intend it to or not, revolves around your children.  You give life to them and, in turn, they become your whole life, the center of your world.  But, it's also so important to remember that you really did have desires and passions aside from your children . . . which leads me to this week's theme.
If I could do anything in life, no strings attached, no budgetary concerns, it would be to travel.  I love traveling!  I'm fascinated by the world and the people in it.  I love going to places I've never been, throwing away the map (or tucking deep down in my pocket) and just getting lost in the smells, the sounds, the sights, the culture.  The more exotic and unfamiliar the place, the more I'm drawn to it.  I'm fascinated by the way other cultures carry on their lives, the food they eat, and the traditions they establish.  I'd pick up a travel book over a novel any day, and always seem to be planning our next adventure.
Because it was so hard for me to leave a country, I started a tradition almost ten years ago to collect sand, rocks, twigs, or other sediment from the places I've been. It's almost as if I'm taking a little piece of that country home with me in my pocket.  And I display the jars along side our collection of travel books in our upstairs family room. I only have about 30 jars so far, but the collection's growing.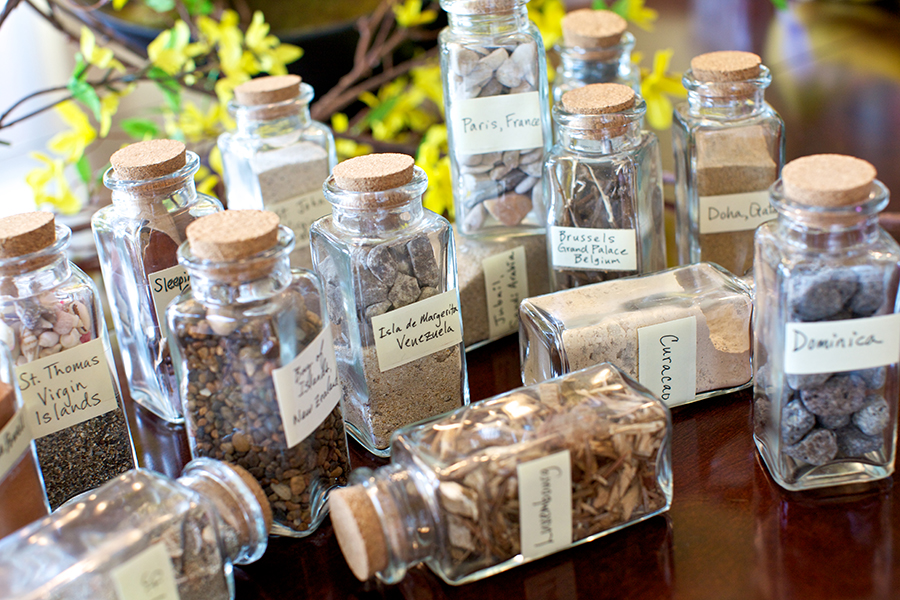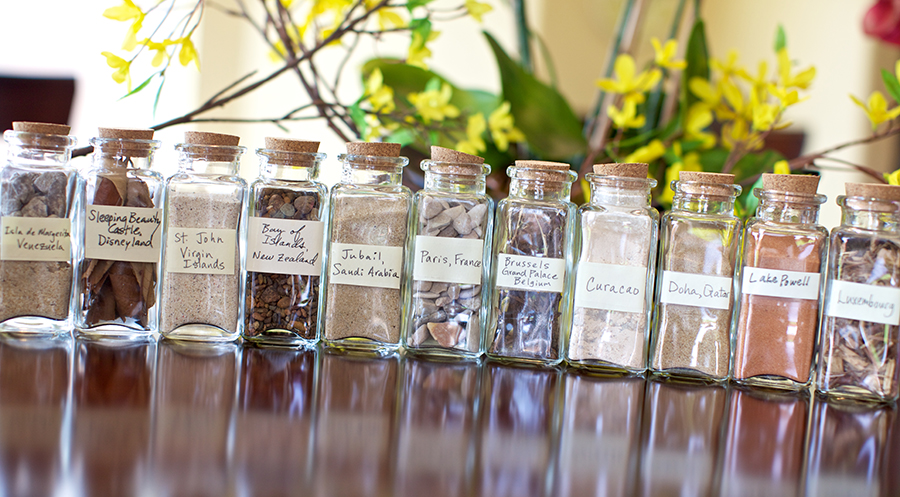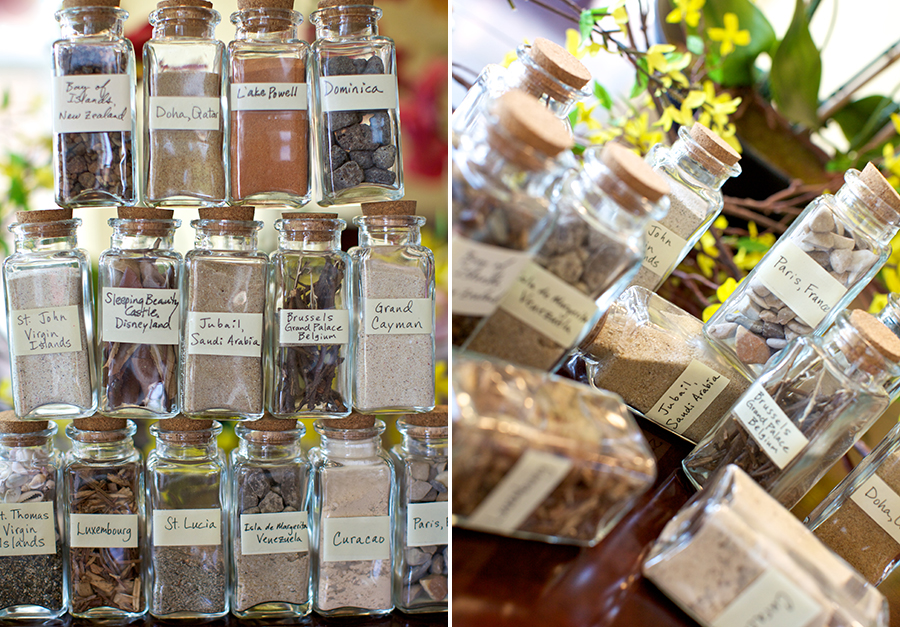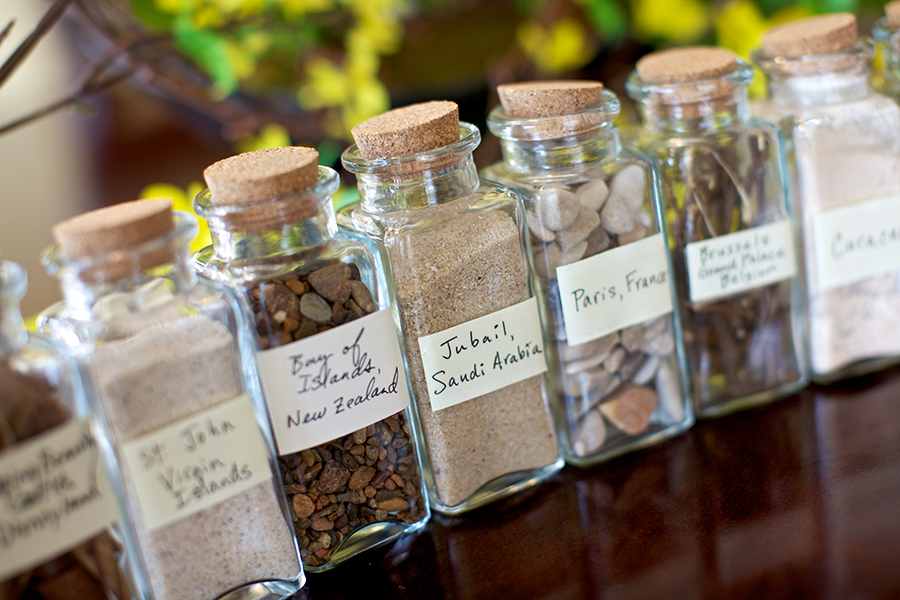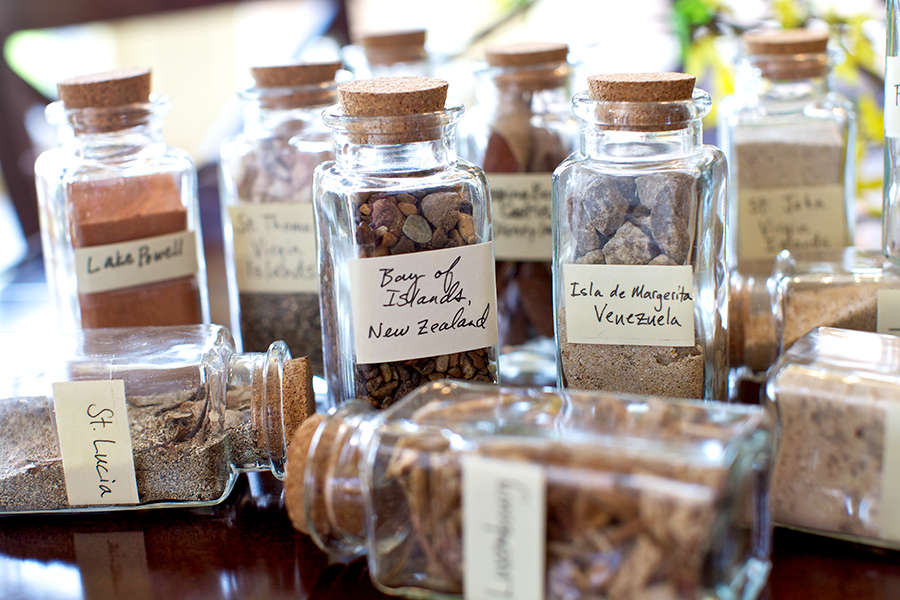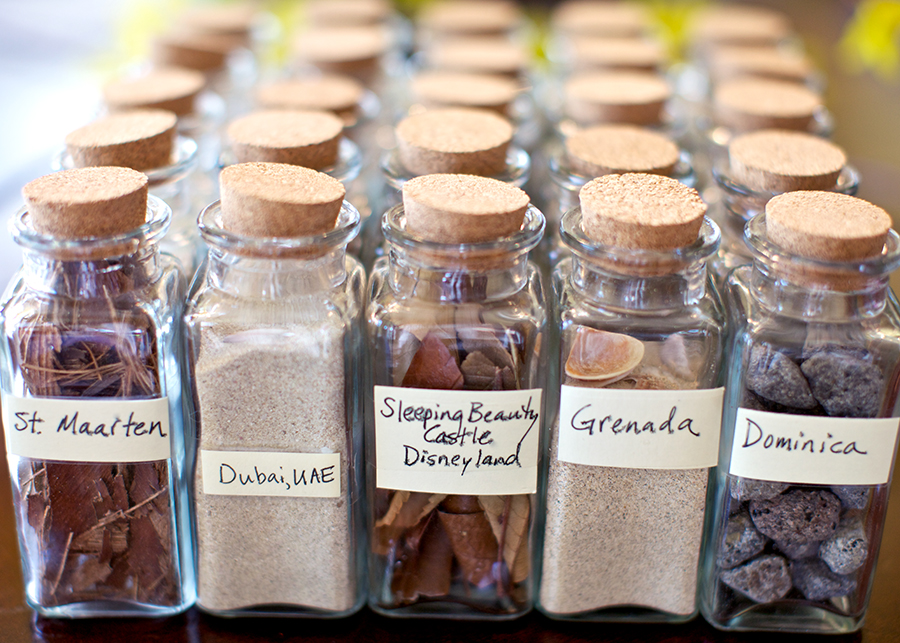 Continue the circle to see what Launa Valente, a talented photographer from Columbus, Georgia desires: www.launavalentephotography.com/blog.