This week's Fifty-Two on Friday theme is Trees.  And I'll be honest with you, right now I'm five months pregnant and it's 100+ degrees outside.  So, the last thing I'm hoping to do this week is drag my kids outside and take a picture of a tree.  So . . . I thought I would get a little creative here and photograph a fun little project that you can actually make from a "TREE."  So, here goes:
Step 1: You start off with a tree.
Step 2: Cut your tree into 1 1/2 inch blocks (or just purchase the blocks from Michaels).
Step 3: Find some colored patterned paper (i.e., previously a tree) and cut the paper into slightly less than 1  1/2 squares.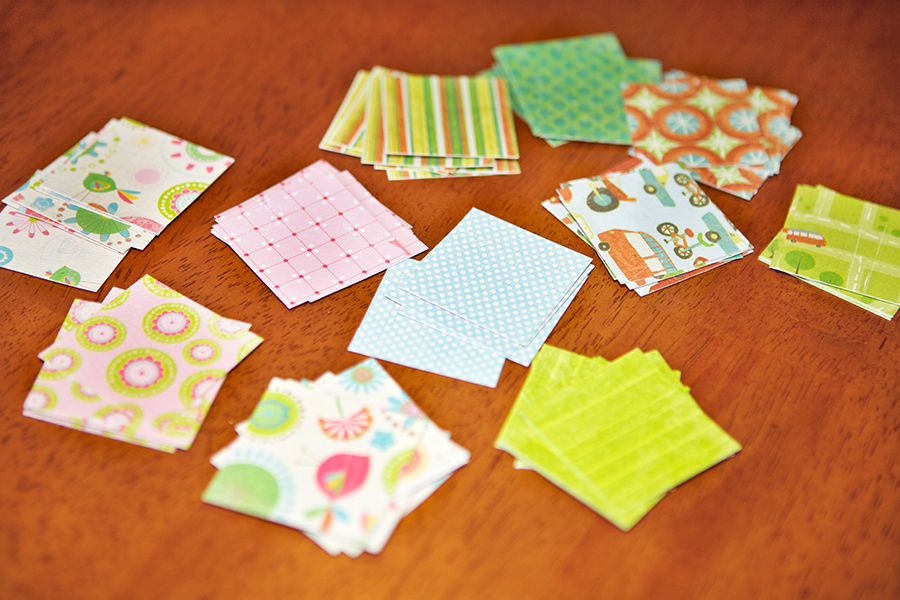 Step 4: Grab some Mod Podge (okay, you got me, Mod Podge is not from a tree).

Step 5: Grab a cute tiny helper and paint the Mod Podge all over the blocks.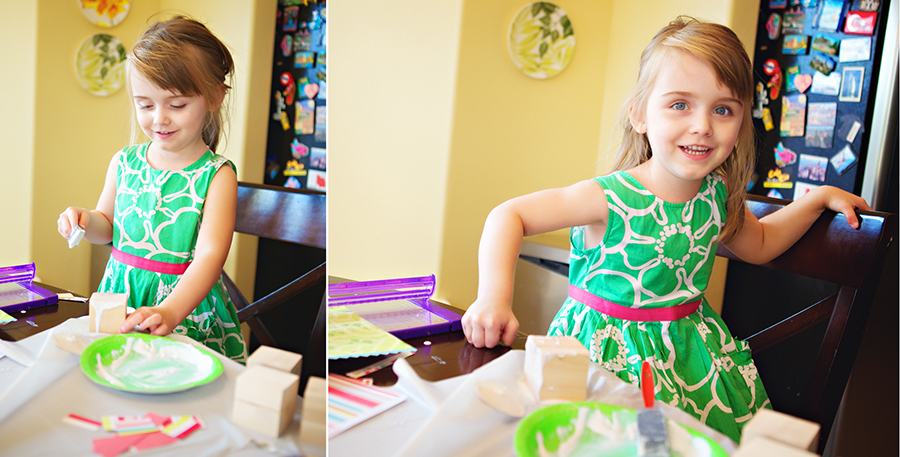 Step 6: Adhere the trees (I mean "patterned paper") to the sides of the block and let dry.
Step 7: Using your fancy Cricut machine (or scissors) cut out the letters of your child's name.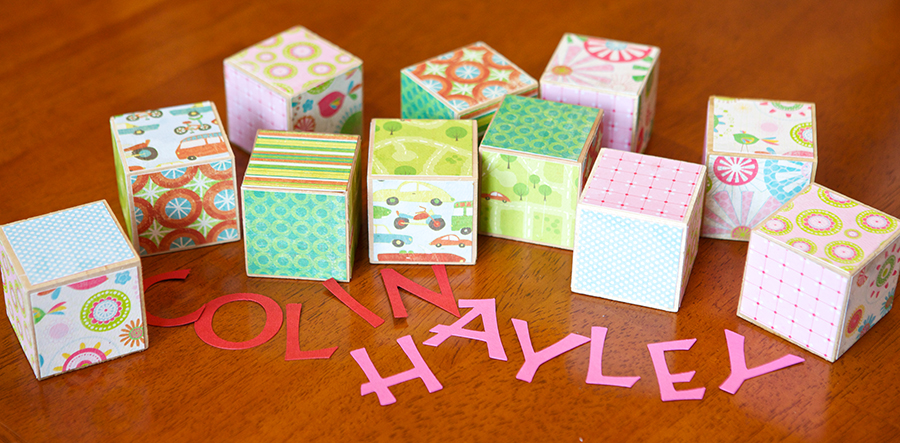 Step 8: Using the Mod Podge (not a tree this time) apply one letter to each block.
Step 9: Let Dry.
And whoa loa!  Your Tree Project is complete!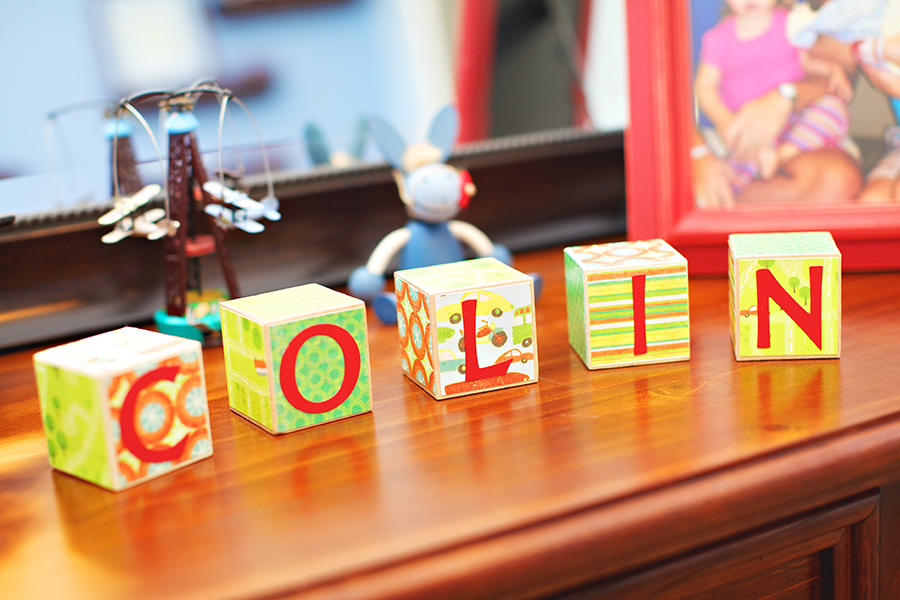 I know, I know.  This is probably not what you (or I) expected from this week.  I promise to stay on task next time!  😮
Next in the circle of trees (and her image is beautiful) is photographer Robin Moore from Cary, North Carolina: http://www.rkmoorephotography.com.