This week's Fifty-Two on Friday theme is Labor.  And after weeks of trying to figure out what the heck I was going to photograph, it suddenly came to me!  I knew this was going to be a 30 SECOND photo shoot and it was!  My husband was off to work, so that's all the time I had.  But, when I think of the word Labor I think of my husband.  He works crazy long hours so I can stay at home with our two kiddos.  And I love him to pieces for that!
Our kiddos used to have a really hard time seeing Daddy leave each morning for work . . . until one day about six months ago my husband came up with this brilliant idea.  "Do you kids want to push Daddy's car?!"  Oh, they were thrilled!  All sadness about him leaving turned into instant joy about being able to push the car down the driveway.  And since then pushing Daddy's car has become a morning tradition!  Every morning, yes every morning, they push my husband's car down the driveway.  Our neighbors must think we're nuts, but my kids love it!  And there's a particular method to their madness too.  They'll place their little hands on the grill (supervised of course), "push" his car down the driveway, and then race to the sidewalk waiting for their turn to say goodbye to Daddy.  They'll each give him a kiss, a hug, and then a high-five.  In that order.  No tears, all smiles!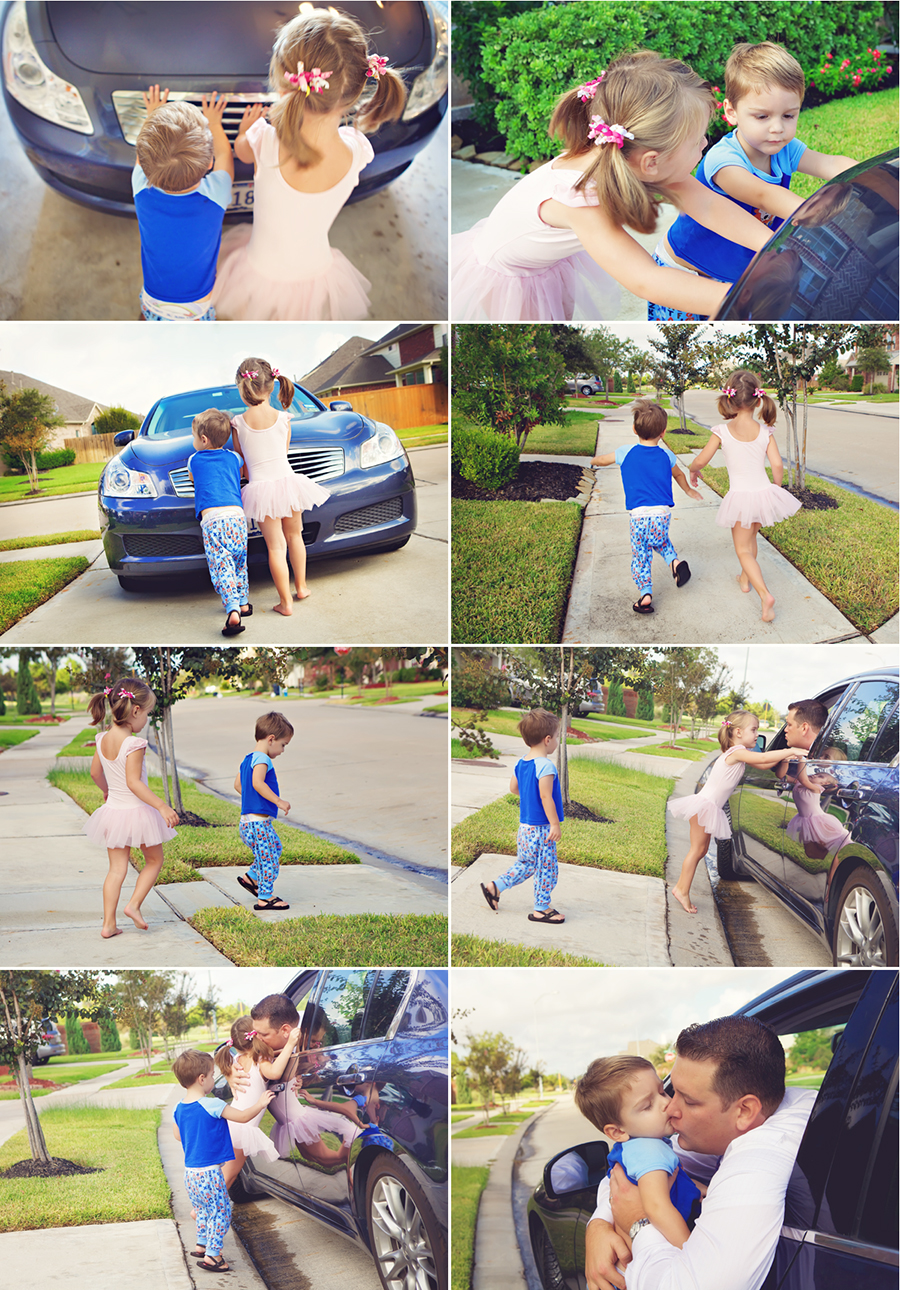 Be sure to continue the circle to see what kind of Labor that Lynn from Bugsmom Photography, NJ appreciates in her life: http://thebugsmommy.wordpress.com.