This week's Fifty-Two on Friday theme is Connection.  When I think of the word "Connection" I think of the Disney World trips my mom and I and the kiddos take each year (my husband loves the peace and quiet at home).  We LOVE this place and always get caught up in the magic!  In fact, we're at Disney World right now!  We've had this trip planned since January, so you can image the anticipation that has been building.
And since we're on vacation right now, I thought I could get away with taking a quasi-vacation from this week's creative posting.  I promise to be back next week with something fun.  In the meantime, here's a snapshot of us from earlier this week making a "connection" with Mickey and Minnie . . . taken with, yep you guessed it, my pocket point-and-shoot.  I know, the quality is pretty pitiful.  But, when going to Disney World, my 5D Mark II stays safely at home.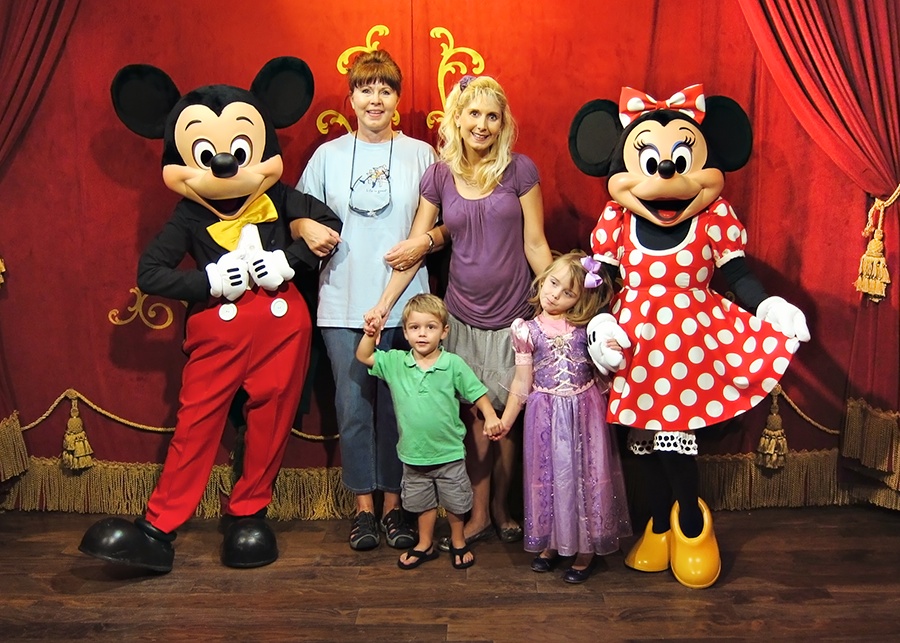 P.S. Please ignore my growing belly. I'm seven months pregnant and my clothes are so not fitting the way they used too! 😮
Next up in the blog circle is Julie Livermore, a wonderful photographer from Southern Wyoming: http://julielivermorephotography.com.