This week's Fifty-Two on Friday theme is Favorite Food!  I have so many favorite foods, but one just really stuck out to me.  It's a mexican dish (West Texas style) that's been in our family for generations!  I think my grandma (or possibly my great-grandma) came up with the recipe.  And I don't share recipes very often.  For one, I am the world's worst cook. For instance, when making this dish, I forgot to include the Cream of Chicken Soup (which is kind of ironic because the dish is called Granny's "Chicken" Enchiladas because of the cream of chicken soup).  Oops!  But, you know, the enchiladas still turned out great!  When guests come over, this is always my go-to dish.  And everyone just LOVES it!  And, more importantly, my two year old and three year old love it too!
Granny's Chicken Enchiladas
1 lb Velvetta Cheese
2 cups Shredded Cheddar Cheese
1 1/2 cups Milk
1 11oz can Cream of Chicken Soup
1 7oz can Mild Diced Green Chiles
1 4oz Jar Diced Pimentos
14 corn tortillas (approx.)
1.5 lb Ground Beef
1 TBSP Chili Powder
Directions: In a large pot melt together the Milk and Velvetta Cheese on low heat.  Add in Pimentos and Green Chilis.  Continue to simmer on low heat. In a large pan, cook the ground beef and add Chili Powder to taste. Grab the tortillas and fill individually: Put a little bit of ground beef (approx. 2 oz) in the tortilla, add some shredded Cheddar Cheese, and drizzle with the Cheese Mixture.  Roll up the tortilla and put in a 9×13″ baking dish face down. Continue until all the tortillas are filled.  Pour remaining Cheese Mixture over all the enchiladas. Sprinkle remaining Ground Beef and Cheddar Cheese on top. Cook at 350º for 25 minutes.  Let cool for 5 minutes before serving.
For heartier enchiladas substitute evaporated milk in place of regular milk.  For healthier enchiladas, use low fat ground beef, reduced fat cheese, fat-free cream of chicken soup, and fat-free milk.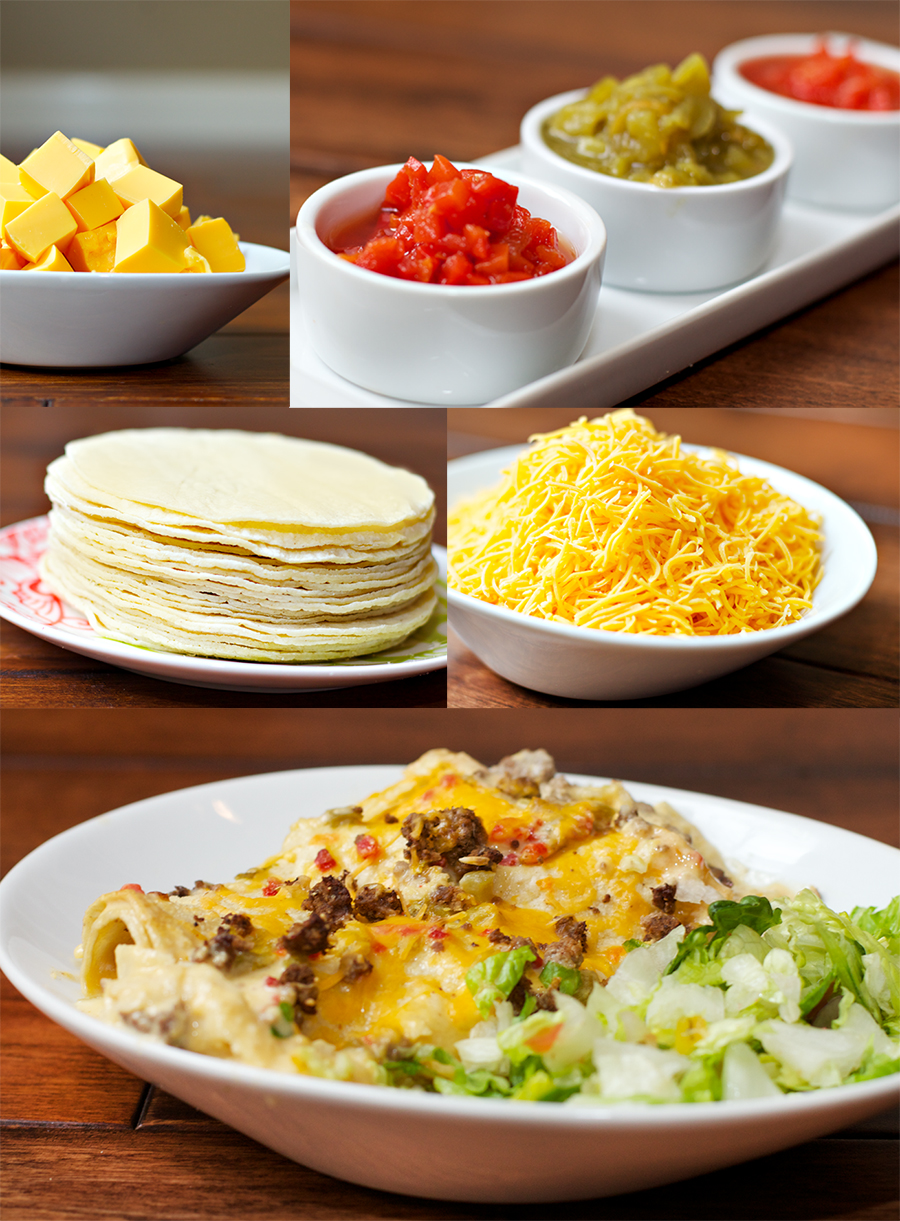 Next stop on over to Nicolasa Moreau New Hampshire Photographer Nicolasa Moreau to see what she's cooking: http://nicolasamoreauphotography.com/blog.