This year my little soon-to-be four year old wanted more than anything to have a Daisy Duck birthday party.  Last year was Minnie Mouse and next year will likely be Disney themed as well!  But, this year definitely forced me to think outside the box and get a little creative, and it turned out to be our most fun party yet!  In line with the Daisy Duck theme, we had daisy flower shaped sandwiches and Rice Krispy treats, daisy cupcakes, daisy dirt cakes, and a daisy flower shaped cake complete with little Daisy Ducks.  And, of course, there was a lot of pink and purple going on (Hayley's favorite colors and I'm sure Daisy's too).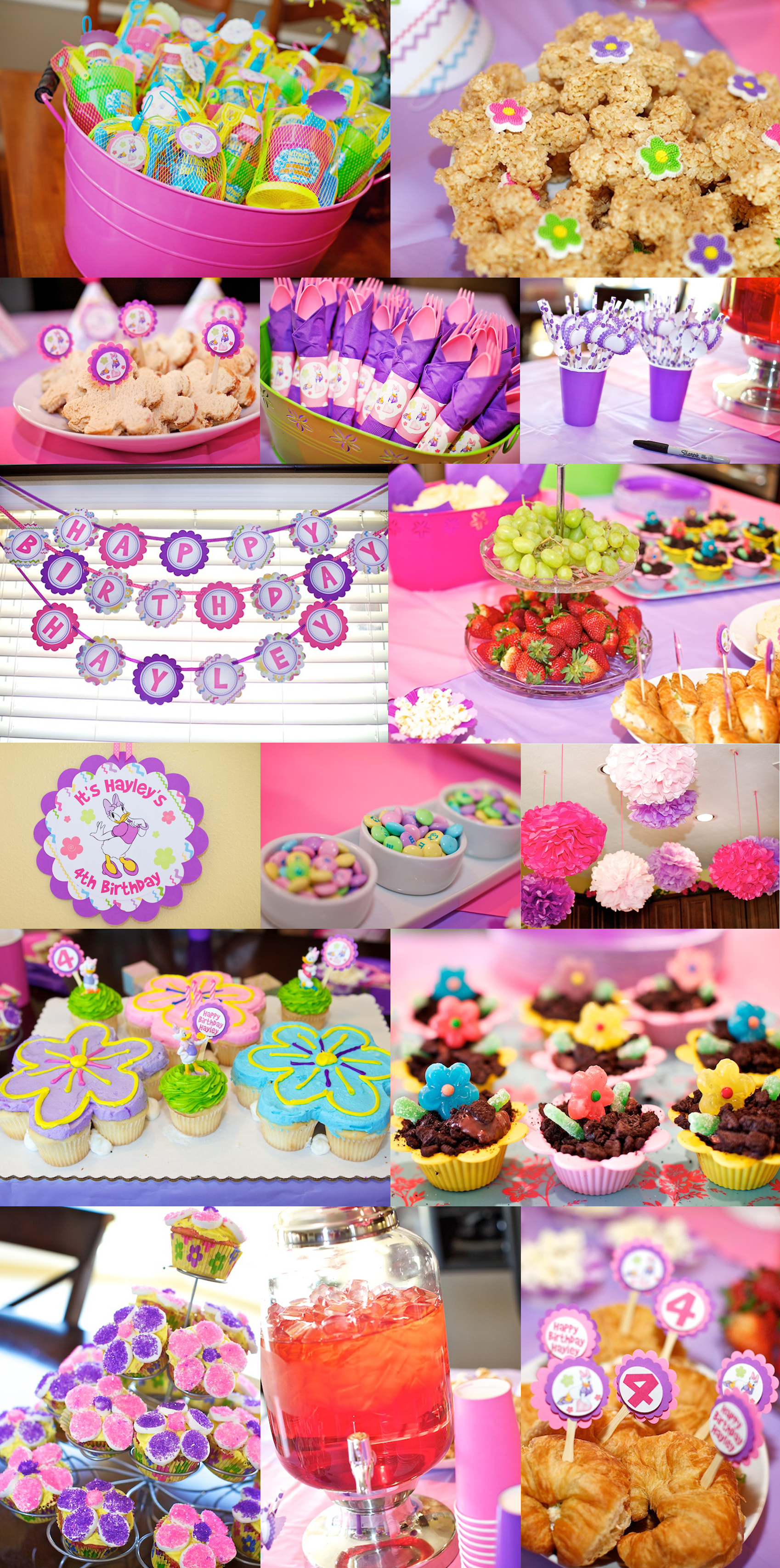 Here's the complete set-up!  Yep, the day before the party was a lot of work, but I LOVE it when it all comes together.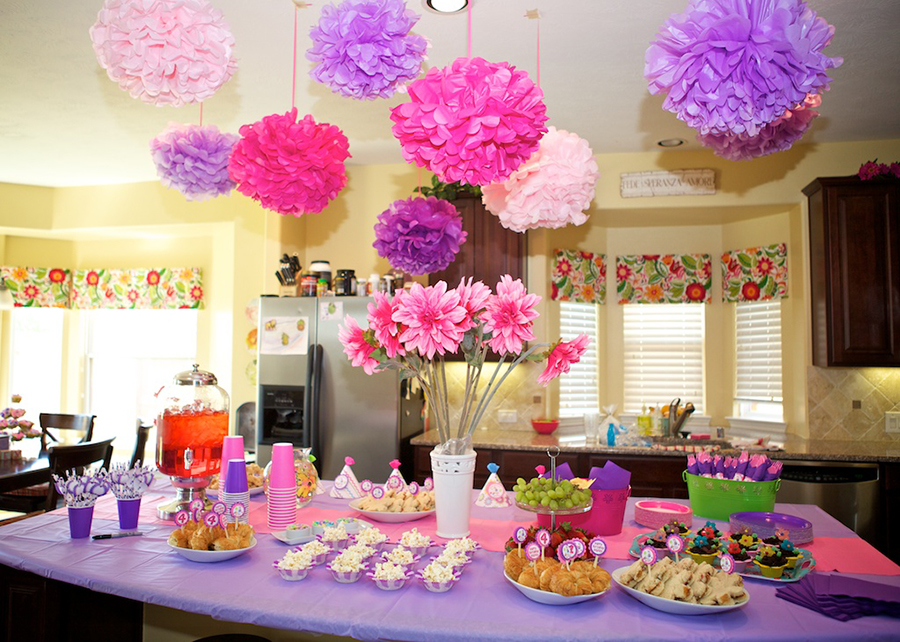 Hayley LOVED her cake, but was so not interested in giving me a cute smile. But, it was her birthday, so she was free just to have fun!


And in planning the party, we thought so what do ducks love to do best?!?!  Splash around in the water of course!  So, that's what our little duckies did!  My super awesome in-laws let us borrow their inflatable water park, so as soon as we got the slides blown up, we couldn't keep the kids inside. They were shivering their little tails off, but kept lining up to slide down just one more time (then again and again). The party was an absolute blast!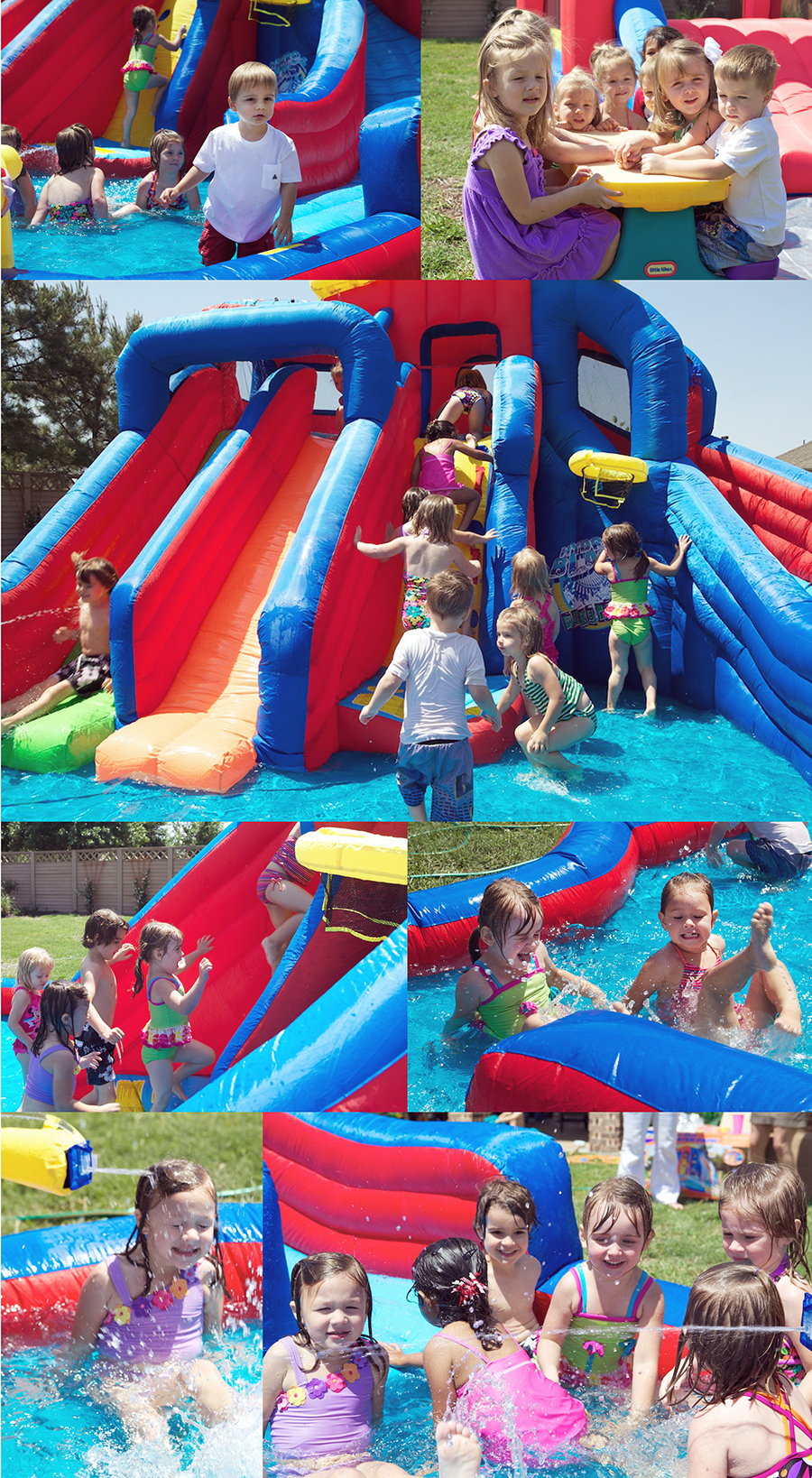 Now it's time to plan Hayley's fifth birthday party!  Can you guess what it might be?!?!  Hayley keeps telling me she wants a Clarabelle Cow party, but I'm trying to steer her towards the Disney princesses. We'll see!  I love you little girl! XOXO