Okay, I have a confession to make.  I'm quite envious of all you California photographers.  All that great weather, the warm sunshine, all those fun beach locations makes me want to pack up my bags right now.  So yes, I was pretty excited when a family I photographed last summer in California (whom I just loved) asked if I would shoot their daughter's senior pictures.  Of course!
And she's just the quintessential California girl.  Long blond hair, gorgeous blue eyes, perfectly tan, doesn't need to wear an ounce of make-up, super out-going, athletic, and just beautiful inside and out.  Since we got a lot of beach pictures of her last summer, we decided to stay on land this time and explore Balboa Island.  My favorite set-ups came from the candy store (of course – I love candy) and from the Balboa ice cream bar stand.  We were walking along and the girl's mother said, "Hey, why don't you go stand over there?!"  Hey, why not?!  It was pure genius!  I LOVE the fun we had there!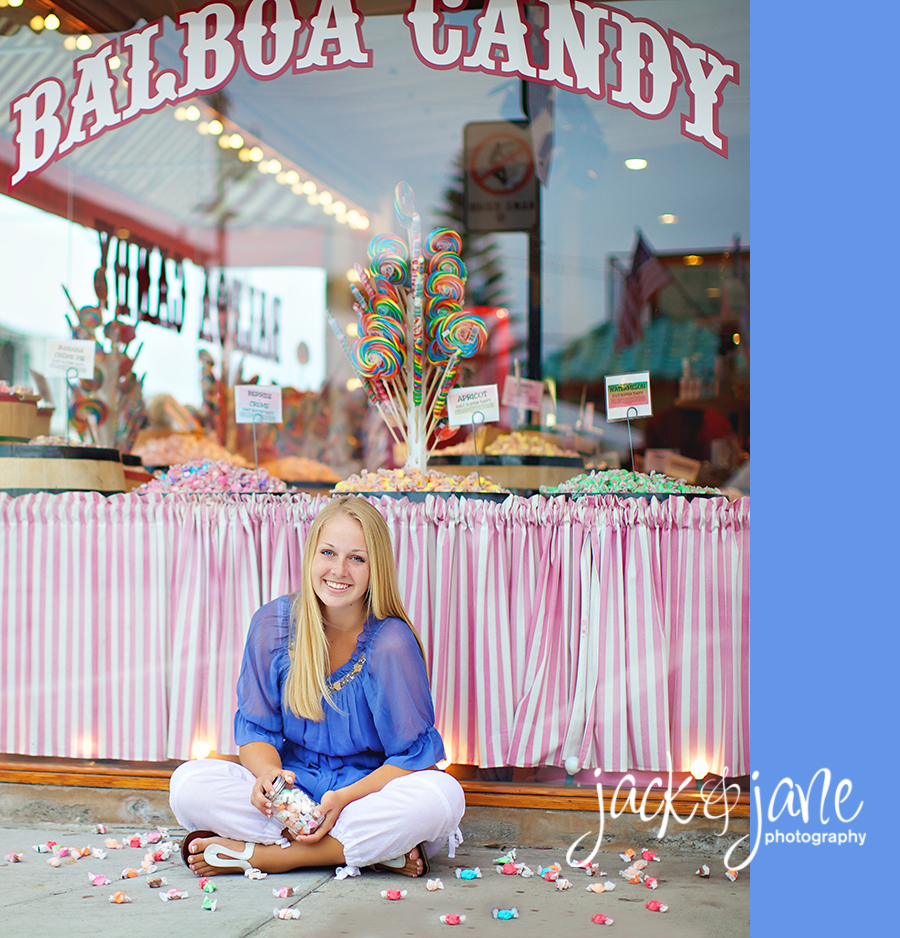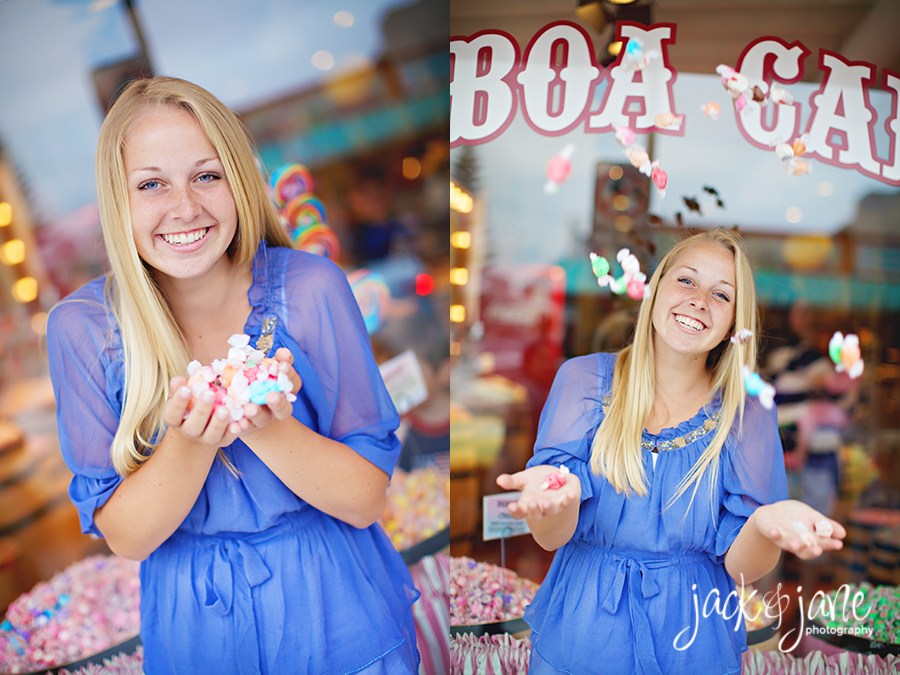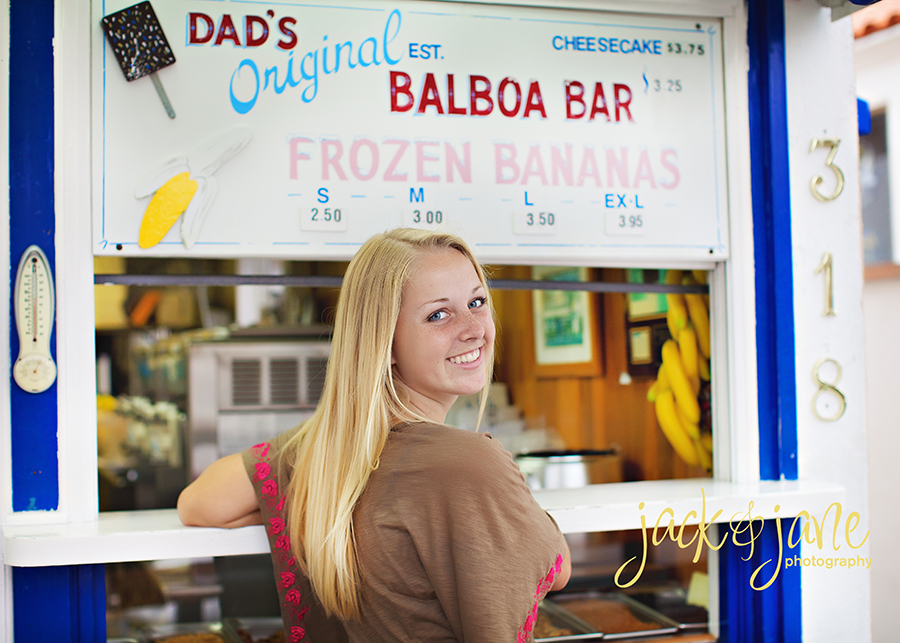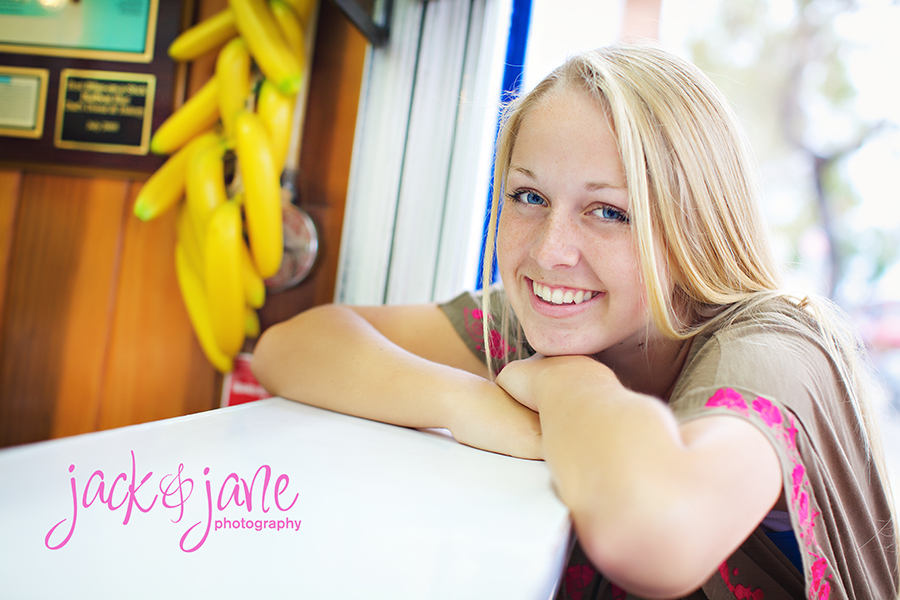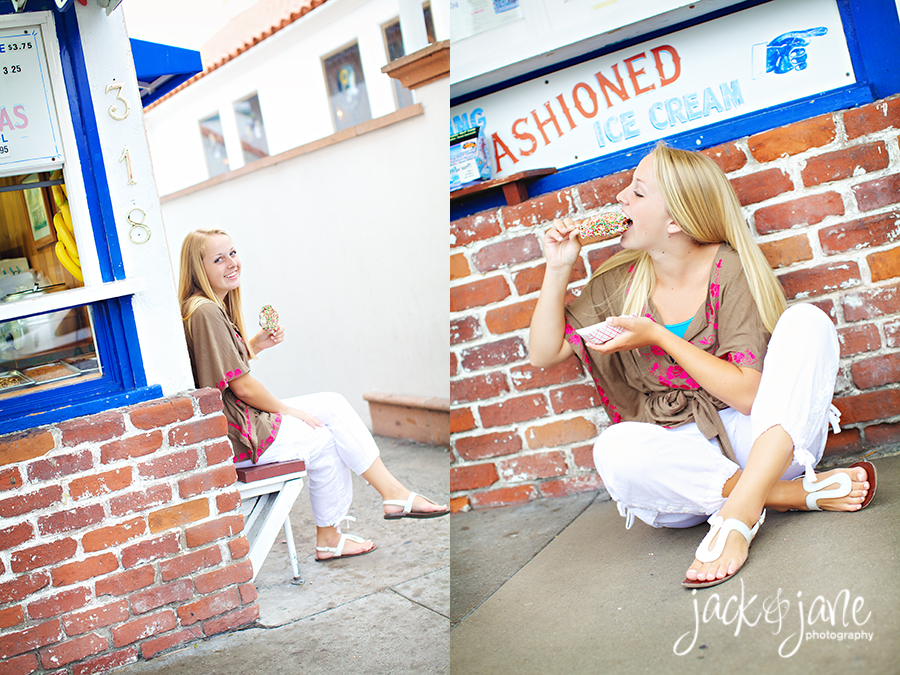 The morning of the shoot I got a request for some pictures in front of a red phone booth.  Hmm . . . a red phone booth?  And, as luck would have it, we found one!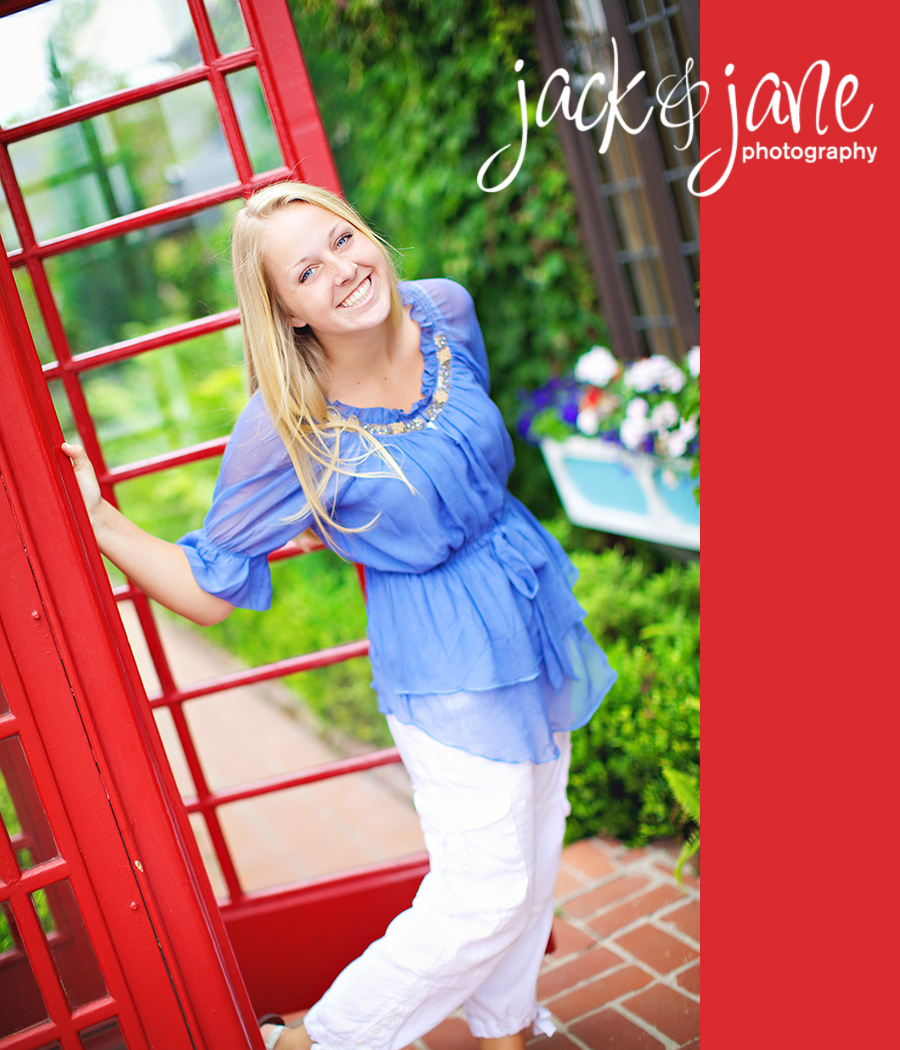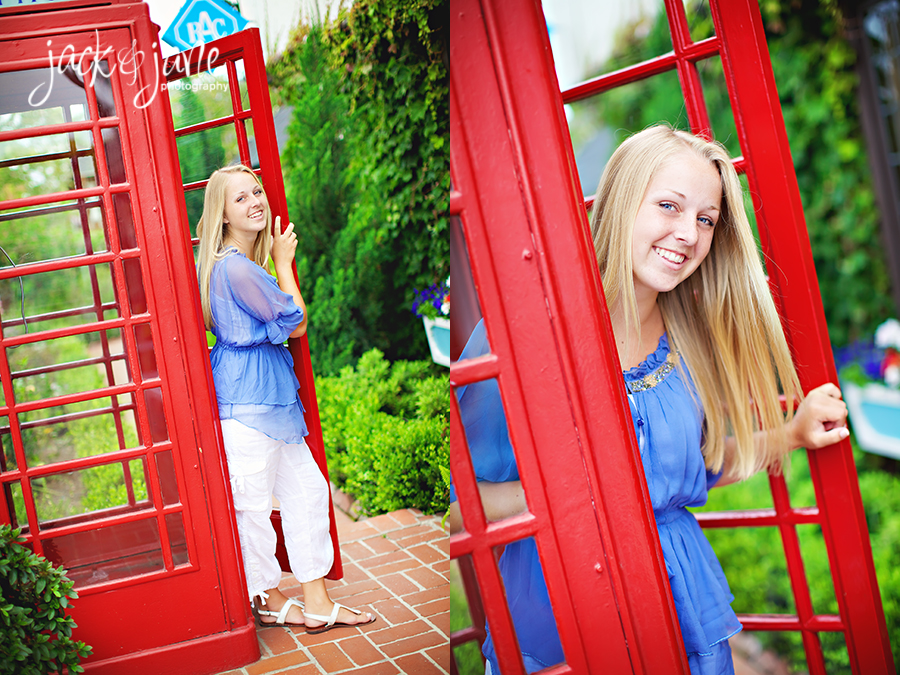 We also had just enough time to do a mini-session of this girl's little brother and his mom together.  Just before their family session last summer, this poor little guy came down with the worst bug and was so green and miserable, but such a trooper.  This time around, WOW, what difference feeling well can make!  He was the cutest, spunkiest little guy I've ever seen!  He kept cracking me up.  I'm so glad we had a chance to grab some more pictures of him.  Enjoy your sneak peek!  Your daughter (and son) and family are so beautiful, inside and out!