Right now I'm taking a fantastic two week online workshop by the famed Marta Locklear.  I actually won a spot in the workshop by participating in a contest on her website.  I love her work.  It's so different than mine, which is probably why I'm drawn to it.  I love the mood and the emotion in her images.  Her workshop is really pulling me in new directions and definitely testing my creativity.
For our first assignment, we had to submit a self-portrait, actually three self-portraits based on three totally different images (different settings and different lighting).  This assignment was so hard for me.  I quite good at making other people look their best, but when it comes to myself I feel so vulnerable when the camera is turned around at me.  But, I pulled it off.  Here are the three images I came up with.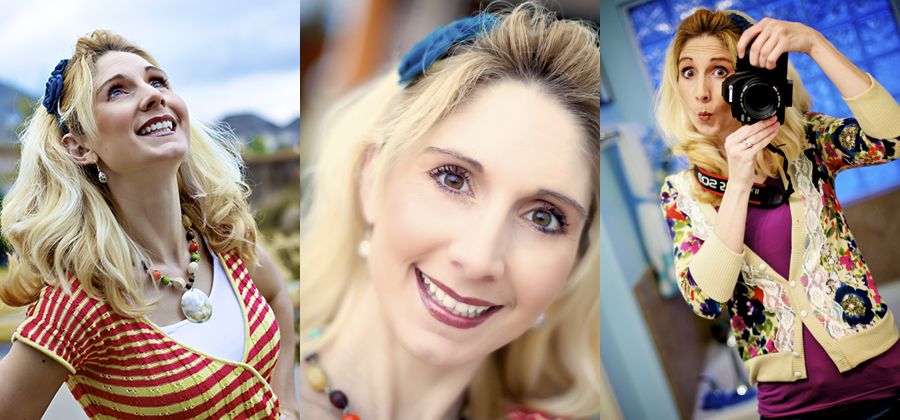 Part II of the assignment was to create a self-portrait in a reflection (but you could not use a mirror). I was amazed by all the creativity from the workshop participants!  Here's the image I submitted.  Can you see me?!?!