Aside from shooting pictures, my other fun little diversion is throwing parties.  I remember in college my roommates and I threw a birthday party for good 'ol George Washington complete with a cake, decorations, and the whole bit because we just needed a reason to celebrate.  Probably the liveliest party my husband and I have ever thrown was an "Office" Party.  It was indeed the biggest hoot (if I can still even use that word)!  Everyone came dressed up as their favorite Office Character (I dressed as Angela and my husband went as Dwight) and brought whatever dish their character would likely have brought.  We had beets from the Shrute Family Farm, a World's Best Boss Cake, vending machine treats, jello (with a suspicious calculator inside), and other random offerings.  And, of course, there are Christmas parties and birthday parties for the kids.
So, on Saturday we threw my daughter the Minniest of all Minnie Mouse parties in celebration of her third birthday.  We invited over eight of her best little girl friends (sorry . . . no boys allowed . . . except for her brother and cousin).  The kids ran around and around, stopped briefly to refuel and ran around some more. They are funny little things. But, I think everyone had a blast.  And, yes, I'm still finding "Hidden Minnies" around the house.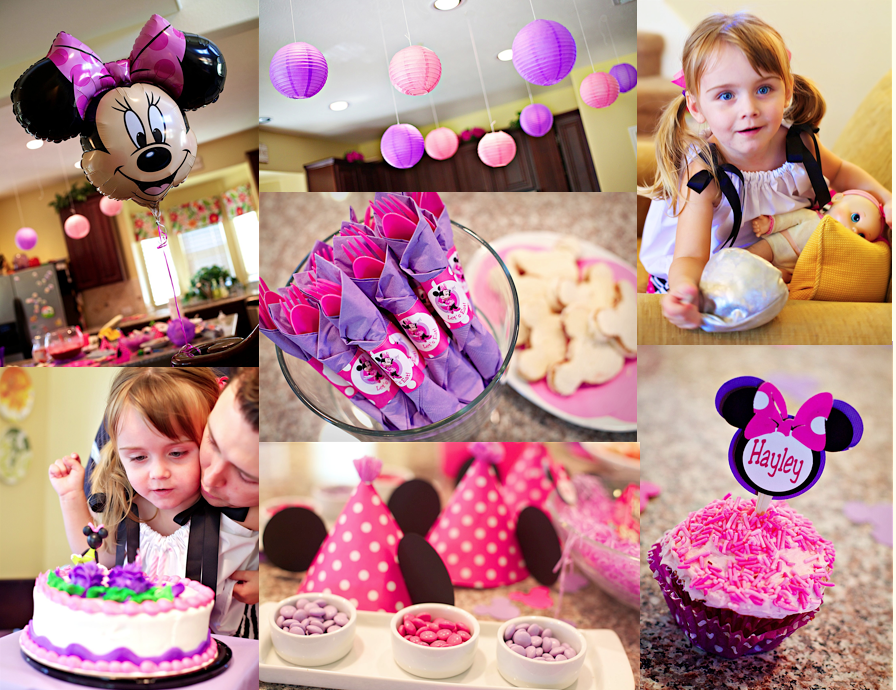 P.S. If you're looking for some great custom party decorations check out PartyPops on Etsy.  She is wonderful in every way!!!